Indecision Will Kill Your Relationship
Posted March 11, 2013 by Tony D in
Dating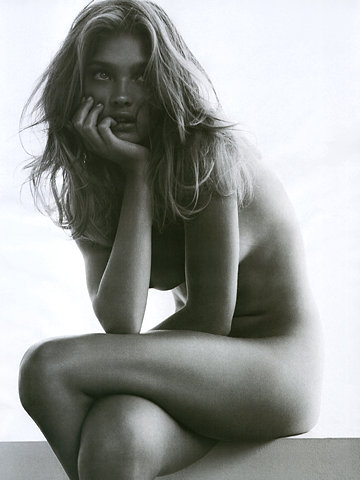 I've been travelling with a girl I met in Se Asia for just over a month now. In this month, the longest we've been apart is when I go to the nearest 7-11 for supplies. We bang twice a day: once in the morning and once at night, though lately it's been once in the morning.
When a girl is on her best behaviour, she's the sweetest critter in the known universe. She'll march ten kilometers in the snow for you, with a headache and an empty stomache, without complaint. But once the honeymoon period ends, so does her ability to endure the slightest of hardships.
Women are at constant odds with their emotions. Imagine the eye of a storm, the calm serene center, where just on the perimeter, a torrent of clouds, rain, and destruction circles. This is the emotional soul of woman.
If you want to make a woman grumpy, let her make all of the decisions. If you want her to be happy, decide for her.
Example A.
Man: Wanna get a fruit shake?
Girl: Ok!
Man: Which kind do you want?
Girl: Mmmm, Banana.
Man: Ok, one Banana please…"
Girl: No! Mango, or kiwi."
Man: "Mango or Kiwi?"
Woman: "Oh, but they have lime. How about a Lime, Kiwi, Orange Mango shake?"
Man looks at the higher price of a mixed shake, then at the annoyed face of the barista, and realizes it doesn't matter what flavour the woman recieves. She will either be happy, or upset, and nothing he does will change that outcome. The one winning choice is for him to make a decision and end her impending storm.
Man: I'll have one Banana and one Mango Milkshake please.
The man pays the barista, looks at the woman and says, "Sit there."
The woman sits, and enjoys her banana milkshake without complaint, because she doesn't have to decide. Her man is in control.
Don't try to babysit your woman's emotions. All they really want is to know that their man is in charge. She's like a paper crane blowing about in the wind, and you are a rock in the ocean for her to perch upon.
When she's grumpy, don't ask her why. When she pouts, don't cuddle her. The more attention she gets while she's in a negative state will only reinforce her subconscious understanding that tantrums bring attention.
You have to work on your hobby but she wants to get ice cream? Too bad, you have to work. End of story. She might pout or moan, but ultimately she'll be happy that her man is working on something greater than her.
Example B.
Man and woman decide to go to the beach.
Man: "Let's go, it's noon."
Woman: (With grumpy face) "But it's hot out."
Man: "Ok, let's chill out for a bit in the hotel."
Woman: "But you want to go to the beach?" (Upset that her man isn't making the decision that is best for them.)
Man: "Sure, but we can go later. No worries." (Too passive.)
Woman pouts more. Makes a few sighs. Why is she upset? Should you ask her if everything is ok? Does she need something? Should you attend to her needs?
No.
Man: "Pack your towel. We're going to the beach." (Decisive.)
Woman: But, I thought you wanted to chill out? It's hot out." (Wants to test her man, to see if he really is decisive, or if she can manipulate him with her emotional tantrum.)
Man: "The water is cold. We can swim."
Woman: "Which bikini should I wear? The red or blue one?" (Irrelevant.)
Man: "The blue one."
Woman: "I like the red one."
Man: "Woman, I said the blue one. I want to fuck you when you wear the blue one. Shut up and put it on (with a playful slap on the ass.)
Woman laughs, and puts on the blue suit. His commanding tone and decisive manner makes her happy. They go swimming and have a great day. She's pleased that a strong man makes her decisions and everything will be ok.
Women will have bad days, just like we all do. Do not reward her for bad behaviour. Don't buy her flowers until she's done something for you.
Example C.
Woman stops pouting, goes to the beach, has fun, and then gives you a blowjob in the change room. Her reward, you buy her (or pick her) a flower, and feed her a small chocolate bar. Then you fuck her silly and make her give you a massage.
This is part of the recipe for a happy LTR (Long Term Relationship.) Worry less about her happiness and more about your own. It's not selfishness to make decisions, it's good leadership. Women want to be lead, it's in their genetic makeup.
If you're reading this and thinking I'm an asshole, or a jerk, or I don't know what I'm talking about, then you're either a woman, or you haven't slept with more than five women. Most likely the women you've dated either dumped you, or they were so unnatractive you had to close your eyes and pretend they were someone else.
This is reality. It's not mean. It's how things are meant to be, for everyone to be happy and fulfilled.