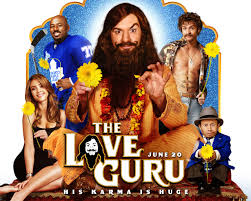 I'm good friends with guys from Love Systems, and other smaller companies. I've had clients that worked with Tyler, Julian, Mystery, Vin Dicarlo, you name it.
I've met hundreds of guys from the community.
I have natural friends.
They're often full of shit. They all make mistakes. They get needy. They get afc, or blue pill, or whatever. They have month long dry streaks. They get blown out. They get depressed. They fall off their wagons – with drugs, alcohol, etc.
There is nobody who isn't famous who goes out seven nights a week, and pulls models seven nights a week. Not that I've met or heard of. That's Hogwart's shit yo.
When guys make infield videos, they don't show the thirty five rejections to get that footage. Well, RSD does sometimes, and Simple Pickup. But we don't care. Those are the boring parts. We want them to win, and they do!
You guys are holding yourself to a standard that doesn't exist. You guys because YOU the reader are one of many. The thousands that Googled their way here.
When I was in Asia I went two months without a lay. I wanted to cry. I actually did. Then I ended up with two different beautiful girls. One took me a week to bang while she slept in my bungalow, refusing sex. When I finally got her…it was very fulfilling. She asked me to.
Picking up hot girls has never, ever, been easy for me. I've always been the under dog and had to work my ass off for results. Even to this day, I get rejected softly in 90% of my pickup attempts.
The best advice I ever got was from a Vin Dicarlo teacher. He said, "You're problem, is that you're still trying to pick up." It took me a few years to understand this.