Aging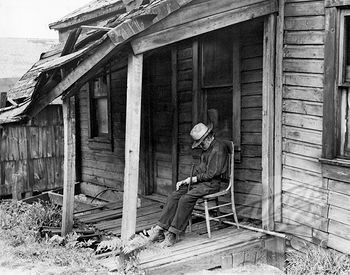 I was brushing my teeth last night under the cruel florescent glare and noticed my thinning hairline. Also slight bags and creases around my eyes. Though not quite apparent yet, within a few years, they will be. The future: Here's how it will go down:
The hair will continue to retreat.
It will be harder to stay in shape.
My mental faculties will retard.
Loud night clubs will annoy me (they already do).
Young women will find me less physically attractive (maybe. This is for another post).
My body will stiffen, and my joints will hurt.
I'll get wrinkles.
I'll have more nose, back and ear hair.
Most of our fears that aren't health or safety related, are superficial. I can handle losing my hair—I'll shave my head. I can handle gaining weight—I'll go to the gym. I can handle a few face wrinkles—I'll wear a beard.
Now women, they have it rough. After thirty, they hit that wall…BAAAM! The meat packs on their hips and jowels, crows with giant feet spread from eyes to ear and overnight they have become…cougars. Mountain sex cats. It must be very, very traumatizing for the unprepared girl hurtling towards the twilight of her youth. After so much exterior analysis, staring in mirrors. Every change is like lightning to a church; shocking and undeserved.
Attachement to debauchery should be less rewarding to aging players. They've had their share of lustful experience. So when the sex parade is over and they have nothing but soft memories, thoughts will return to the present, where reality is either active, or passive and tragic. Hence the old man running up the mountain, past the youngsters, hoping to die in battle rather than waiting in a hostpital.
Here's the message: Find something to be proud of other than your sex appeal. Physical beauty will fail. And when it does, if you've based your entire indentity around the likes on your instagram posts, your lay count, your muscles—the change could be apocalyptic to your underdeveloped spirituality.
The reason I'm building a company, the reason I teach, the reason I write and make art, is because chasing the opposite sex is ultimately a shallow endeavor. By shallow I don't mean, "bad," it just isn't, "deep." It's a pier leading towards deeper waters.