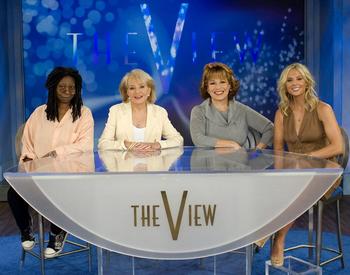 In my opinion, there is no such thing as a "Pickup Artist."
And I don't consider myself one. I'm just a man who tells the truth about dating, and human behaviour.
I don't write to make people happy, or to get you to like me; I do it to help lonely men get laid and find girlfriends.
I really don't care what women think about my job–because they are not my customers.
Over the years I've had countless women email me. Some are fans, but many are haters who don't actually read the blog, but just assume I teach men how to use women for sex.
I teach men how to find whatever it is they are looking for. I'm essentially a life coach.
A lot of my older material (this blog is almost 7 years old) was inspired by pua culture. Why? Because I loved that stuff. Women have feminism–we have pickup blogs.
But things have evolved. Out of the pua culture a whole host of men's interest websites, books, YouTube channels, coaches and advice columns have emerged. Dating advice for men has become mainstream. And I would prefer if it wasn't because most women hate the idea that men aren't just born good with women.
No man is born good with women. We have to learn. If not from our Brothers, friends, or fathers…then from The Internet.
If you're a girl who I'm dating, or have dated, then this might help you to understand why I do what I do.
The faq can also be applied to journalists, who ask the same questions over, and over.
1. Do you just teach men how to get laid? Or are you teaching them to have a "real" and "meaningful" relationship?
I teach charisma, confidence, fashion sense, integrity, abundance, and humour. I also teach basic human psychology. I teach men how to get laid yes, because men want to get laid. I don't see anything wrong with that.
What men do with this skill is up to them.
If they want to bang a bunch of women and not call them back, that's up to them.
If they want to find love and couple up, that's up to them.
Most people are good. And good men like to read blogs that will help them with women.
I'm sorry if you were hurt in the past by some jerk who dumped you, or didn't call you back. I'm sorry you were manipulated or abused. But I am not in the business of creating bad men. I'm also not here to police thoughts. I just teach men how to be more assertive, more attractive, more fun to be around, and more motivated to improve themselves.
Until you have sex with a man, you don't have a relationship – you have a friendship. As for a "real and meaningful relationship" I ask you to define "real."
What is "real" to someone like Leonardo Dicaprio might not be "real" to Chris, the 27 year old art school grad who works at Starbucks and has slept with two women in his life.
In order for him to find and keep "the one," he needs an education, and that involves seducing, bedding and spending time with many, many women. Not just for sex, but for life experience. Just like you need life experience. Just like you experiment with sex, and multiple partners. So do men.
Understand: You Are Not A Man — and therefore are ill equipped to understand what it means to be one. You are ill equipped to give us dating, or seduction advice.
If you want a guy who has slept with one woman in his life, has never hurt anyone's feelings, and doesn't practice approaching women…well, have fun with him. I hope you're a patient girl who is cool with jealousy, missionary style sex with a constant unchanging rhythm, and sickening neediness.
I improve men so that they are more attractive to women.
2. Are you a douchebag?
I have friends, male, female, old, young, gay, straight. I'm a slightly left leaning, and an americano junkie.
I believe in freedom of speech and expression. I'm not so concerned about making everyone like me. I just want to tell the truth, help men, and get paid.
In my free time I like art shows, animals, great literature, long trips to foreign cultures, cuddling, swimming, live music, and beach days.
Sometimes I talk a big macho talk–but that's the man in me. I identify with my masculinity. I do not see the masculine as evil or oppressive. I see myself as a teacher, a brother and I'm proud to be male.
3. How many women have you slept with?
Quite a few. Up until I was 27 it was about 12 in my life. That was only because I was in a band and got lucky a few times. Then I went on long bouts of self loathing and involuntary celibacy. I was super needy, submissive and shy. My inability to attract women led to deep depression.
I slept with fifteen women the year after I discovered the pickup thing, and it was awesome. That's what my first novel is about.
I do not identify as a pickup artist. I am Tony. And I have had many great women in my life, both monogamous, long term, and short term relationships. I'm still friends with the vast majority of the women I've dated. Women like me. I like women. My notch count is irrelevant. Let's just say I'm experienced.
4. Isn't it better to just be yourself?
I agree. But a better, more confident, accomplished and attractive version. Being yourself doesn't work if you're unable to talk to a woman without anxiety inducing panic attacks.
Most of my job consists of me asking men to talk to women, and then helping them deal with their anxiety and fear of rejection or not knowing "what to say."
A man can't be himself when he has adrenaline coursing through his veins. Most of my work involves teaching men how to manage their emotions, inner dialogue and adrenaline levels.
5. You are promoting street harassment. 
Street annoyance perhaps. No more so then Green Peace, Amnesty International, Free Hugs, street beggars, Iamagirl and so forth.
It is not harassment if you think the guy is cute. The men I train are not the creeps. I make men "Not Creepy."
6. Why don't you have a girlfriend?
Maybe I do and I'm not allowed to say because it will ruin my image as a badass?
7. Do you teach women?
I've written a few articles for women, but my niche is men and their interests.
Rather than ignorantly lashing out at the dating coaches, and so on–you should talk to them and learn their techniques.
We have wisdom and love talking about psychology and self improvement. Learning from us rather than hating, will help you to better understand and relate to men. You will become a better lover and girlfriend.
Mainstream advice is mostly garbage. But for girls I like this blog.
I wish women would be less fearful of men. I feel it's my job to make men less creepy and weird, so that you can love them.
In my experience, I've found women are in general, terrible with men. Most women have no clue about our nature. That's why jobs like mine seem to make some of you sooooo angry.
8. This would only work on drunk or insecure girls.
I am not teaching pickup tricks–I am helping shy men become more confident and charming.
9. You're a misogynist. You hate women. 
Then why would I spend a decade teaching men how to relate to them? You annoy me sometimes, yes. I'm often disappointed by women, yes. But I don't hate women. I love women. I have sisters, and a mother.
Maybe you are projecting your own bias? Maybe you hate women?
Nobody hates women more than women.
10. Do you teach manipulation of women?
Yes I do. I manipulate women into becoming incredibly intrigued and turned on by my students. It's an amazing skill that anyone can learn, women included. It's called "charm."
I teach men to be charming.
11. You just want to get laid. 
What healthy adult doesn't? Sex is great.
12. You see women as objects.
Do you see yourself as an object?
I do not promote objectification. I don't promote that men should have sex, then ditch women. If they do that, it's their own choice and has nothing to do with me.
13. What tricks are you using on me? How come I find you so intriguing?
Again, I'm not a Pickup Artist. I'm not using magic tricks. I'm just an interesting guy who helps men attract women.
14. You've offended me
Don't care.
15. This other pickup guy did this offensive thing. Are you like him?
No.
16. This is sexist
It's a men's interest blog. The vast majority of the articles are akin to a men's locker room.
17. Do you use "Negs?"
Not as much as women seem to.
18. Your writing pisses me off. 
Don't care.
Finally
We don't practice pickup to please society–we don't give a crap what society thinks. We want to date beautiful women and will do whatever it takes.
Some of us want to have lots of sex, with various women.
Some of us want a wife.
We (men who read man blogs) are not evil, sexist, chauvinist, women haters out looking to rape your daughters. We're just normal men. Boys mostly.
I've been writing this blog for seven years now, and some of it is poorly written, poorly thought out, and crass. But I assure you that my intentions and teachings are good and in women's best interests.
It is our job to seduce you, and your job to keep us around.
Attraction is a skill that men can learn. We need to practice. That's just how it is. And it is a very, very good thing to date a man who has been coached in attraction. They are more confident, less needy and insecure, and better conversationalists.
Email me if you have any questions. Not hater comments.
Peace.