One night long ago, on a sticky dance floor
I bumped into this cute girl. Within minutes we were sucking each others tongues. There was a brief and shallow conversation followed by grinding, and then she reached down and squeezed my dick. After a few minutes of this I said, "Let's get out of here." I took her hand, lead her out of the bar and flagged a taxi.
As I opened the door her eyes looked sort of sideways—and she stumbled like a newborn doe finding her legs. With a huge smile she said, "Oh my god, I'm soooooo drunk!" I looked at her, then at the cab, and with a heavy sigh…closed the door and delivered her back to the dance floor. Her friends hadn't even noticed she was gone.
Another time a friend and I pulled two pretty girls back to our apartment with the promise of after party. They performed upside down wall twerks for us, like private strippers. We did a few shots, and my friend went into his bedroom with his girl, and I went to the couch with mine. We started making out, and in between her sighs of pleasure, she whispered, "No."
"No what?" I asked.
She didn't say anything, so I went back to kissing her neck. Then in sultry voice she again whispered, "Nooo."
I envisioned that scene from Lost in Translation, where Bill Murray is engaged with a prostitute who wants him to rip her stocking, only to say, "No! No! Mr. Harris! Don't touch me!" as she pulls him between her legs. So with this girl under me I thought, does she want me to pretend to rape her? Is that her thing? Because it's not mine.
The bdsm fetish has never been a fantasy of mine, nor most of my friends. Most of us want to be served in bed by a girl who wants nothing more than to please us. Seriously. Most of us find the idea of rape abhorrent, even in play.
And so I went back to playing with her boob. And after a few seconds of this she whispered while breathing heavily into my ear, "You wouldn't take advantage of a drunk girl…would you?"
I sat up, looked at her and said, "What the fuck?"
We ended up watching Adventure Time while my friend got laid. And I went another day without a sexual assault charge.
And what defines a sexual assault, anyway?
The Merriam Webster definition of Sexual Assault is defined as:
Illegal sexual contact that usually involves force upon a person without consent or is inflicted upon a person who is incapable of giving consent) as because of age or physical or mental incapacity) or who places the assailant (as a doctor) in a position of trust or authority.
Fair enough. Don't sleep with minors, your patients, wasted or mentally handicapped women (or men.) And never by force unless you have safe words and have thoroughly discussed such thing (with full email and text transcripts.)
But these things aren't always so black and white. In my country the vast majority of reported sexual assault, in Canada at least, isn't of the man out of the bush with a knife variety, or the gang rape on a public bus type horror. It's usually a young man, a young woman, and a whole lot of booze. Excluding domestic and child abuse of course. Blech.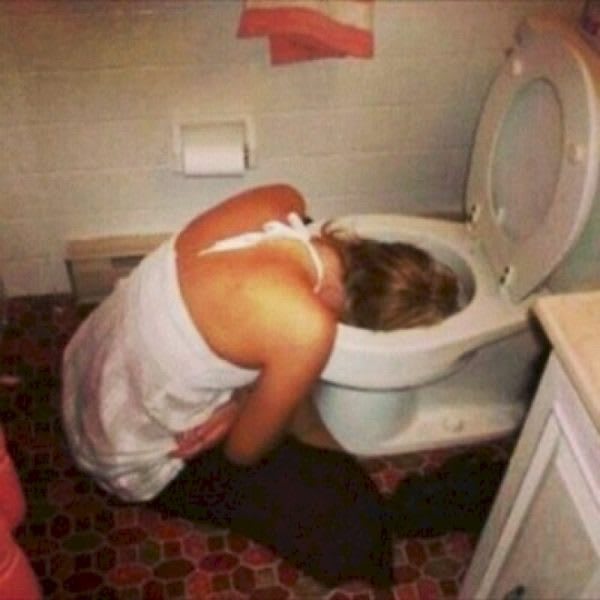 I never allow myself to get blackout drunk, as I'm not an alcoholic or a newbie. But a few of my friends and family are (alcoholic.) And when they are on auto-pilot they seem to be fully conscious and in control. But the next day they can't remember where they went, or what they did. And they do that to themselves almost every weekend in bars.
So how is a guy supposed to know if she's conscious, even though she's walking, talking, laughing, dancing, rubbing her body against you and whispering sexy times in your ear?
I have a rule that if she is obviously drunk, I will not bang.
If she can't walk straight, will not bang. Even if she begs for my dick, but trips on her feet… will not bang. And trust me, it's sad to say no to a beautiful girl who is grinding her butt on your crotch, only to watch her leave the bar with some other guy because you're one of the good ones. But at least you aren't going to be a date rapist.
The rule is, if you have to wonder if she's sober enough, she's not
Yet in bars all around the world, every night of the week, women who are far too drunk go home with men they just met, and pass out in their beds.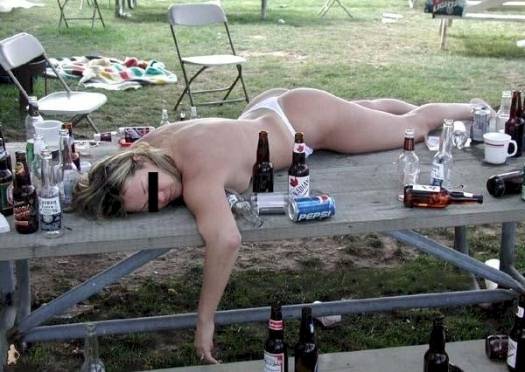 According to popular media, we Canadians are living in the midst of a sexual assault epidemic the likes of which hasn't been seen since the Mongol invasion of Eurasia. As much as I loathe rapists and want to protect women from danger, It's also a scary time for men who like to meet women in bars, clubs or parties.
The popular definition of sexual assault has changed to the degree that if a woman has consumed more than an ounce of alcohol, and has not given explicit verbal consent prior to sexual escalation, then you as a man, however unlikely, could be charged with sexual assault.
You may not be found guilty in a court of law, but in the court of public opinion (i.e. social media lynch mobs) your reputation will be decimated.
If you are charged with rape, as a man you are guilty until proven innocent, as the cultural narrative is to always believe the accuser. These cases are just shitty for everyone, unfortunately.
I feel for victims of assault, but equally bad for men who are falsely accused. Regret, jealousy, spite, revenge. There are many motives for wanting to destroy a man's life. Too bad these false accusers make it hard for the real cases to be taken seriously.
Before I move forward let me state the obvious. This is a men's interest blog, so I'm not going to parrot the narrative that men must be taught not to rape. But here, I will state the obvious for my readers:
Do not bang extremely drunk women if you don't have an existing sexual relationship
If she is passed out and you penetrate her, this is non-consensual. Even if she was grabbing your dick minutes before.
If she loses consciousness, and you penetrate her, you are a rapist. Sucks, but that's the way it is. Even if you are pulsing with testosterone and so horny you feel like your pecker will explode. You must stop.
I believe most people are good, and most men know the difference between right and wrong. Those men that choose to take advantage of extremely drunk women, are wrong in their action. Those who forcibly assault, like by jumping out of a bush with a knife, are evil. But the vast, vast majority of men, are good. On that note:
Rape is bad.
Rapists and abusers who are caught should serve prison sentences and then be rehabilitated.
Prison is not a nice place in general—but for convicted rapists it's a different sort of hell. Especially young, handsome ones.
I do not know anyone who is "pro-rape" or a "rape-apologist." I do not believe I live in a "rape-culture" and I do believe that young women need to develop more than a modicum of self-control, and personal responsibility when it comes to their alcohol and drug consumption. Same goes for the actions they take and the company they keep while inebriated.
I learned how to drink when I was fifteen. I had more a few too many, and blacked out. I woke up in the drunk tank. I was lucky that I wasn't butt-raped. But if I was, it would have been my fault for putting myself in that situation. I wasn't drugged. I wasn't kidnapped. I was made unconscious by my own actions, and I learned from that mistake not to drink a pint of hard liquor on an empty stomach and go exploring.
"But you're not a survivor! You can't blame the victim!"
Actually, I am. When I was a kid, I was assaulted by a neighbour. And I was fondled by a friend of the family. So I have my trauma. But I sure as hell don't blame the patriarchy, or rape culture, or think all men need to go to consent camps. What happened was in the past and I've moved on. I am thankful I didn't grow up in a slum in some third world shit hole where my young starfish would have been sold into slavery for tourists to bugger.
Again, rape is horrible. But common sense is good
I know how uncomfortable, and unpopular this opinion is, but I believe that women need to look out for their own safety. Many young women, and men, need to learn how to drink responsibly. I don't see why this is such a controversial subject.
Victim Blaming is what they label those of us who speak logic and common sense. But ladies, use some common fucking sense. If you really want to men to take mandatory courses on consent, and you want feminist counsellors to teach children about rape culture, then women should take mandatory college courses on how to drink without putting themselves in danger. Equality.
"But men shouldn't rape! Period!"
True. But it still happens, doesn't it?
There is a reason fathers scold their daughters when they see them expressing their sexuality before their legal age…because young men are often raging torrents of hormonal energy. Mix that with copious amounts of alcohol in a society that glorifies and promotes promiscuity, while at the same time telling women they never, ever, need to take personal responsibility…for anything involving their lifestyle or sexuality—and you have a recipe for assault.
Sometimes good people do bad things, and most bad people don't care what Buzzfeed bloggers tell them is right or wrong. They don't care what your college professor says. They just don't care.
I'm telling you this because I love you, ok?
It is up to your to protect yourself. Our society has laws, and systems in place for this. But for the most part, they will only protect you after the fact.
"But I have the right to wear this bikini while double fisting Vodka tonics, popping molly and grinding with strangers until 5 am!"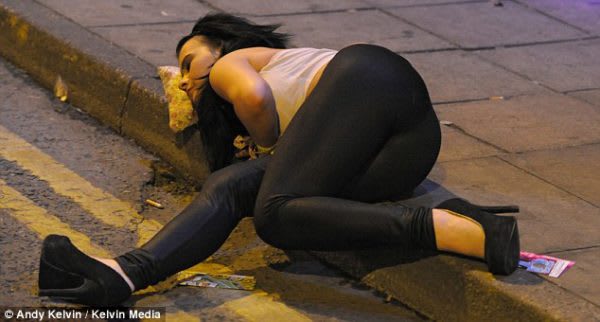 Yes, you do. I have the right to get wasted and walk through Mexico city alone with a Trump T-Shirt yelling, "Build a wall!" But I'm not about to do that, because it would be dumb, ignorant and irresponsible.
Whether you believe in your right to getting fucked up and expressing your sexuality should be a totally safe and acceptable behaviour…rapists don't give a fuck.
They don't give a fuck about your beliefs
Back to you good guys.
If you sleep with a woman who has consumed alcohol and appears even slightly drunk, and she has regrets, or cannot remember—you must not go there. You could be charged and found guilty of rape. Not just for their sake, but yours. Most women are not false accusers, but it could happen. The accusation alone can destroy you.
When I was a teenager, this seventeen year old girl, a total bombshell and known party girl, showed up drunk at our punk house. She wasn't black out wasted, just kinda drunk, as were we. It was a party. She sat on my best friends lap, sucked on his ears, grabbed his junk, and led him to his bedroom and slept with him (we all heard it.)
That week, the rumour was out that my friend had raped this girl. She regretted her action because it made her look slutty, we figured. Luckily there were seven witnesses, including my female friends, who saved his reputation. The girl went on to be known for her promiscuity, heavy drinking and drug use.
It's girls like that that ruin it for everyone. I'm sure my friend wasn't the last guy she put herself in a compromising situation with during a sleepwalk.
As shitty as rape is…that happens too. Women sometimes lie, for whatever reason. Shame, guilt, anger at themselves. But not every guy who ends up in that situation with a girl is a predator. Men don't all carry around roofies, waiting to go Cosby on you all.
But not according to modern Internet media.
Even if you're proven not guilty by court of law, you will be destroyed by armies of Twitter activists armed with change.org petitions. If you are accused, the assault on your character and reputation will be so swift and brutal you will be left wishing you were a eunuch.
2016 in Canada is one of the safest times in history for men and women. There are no wars, no plagues, no famine, no major disasters, no roving cannibalistic rape gangs.
We have equality, law and safety in a way that history has never known
I hear stories of Isis selling women in open markets, and then see the whole world freaking about a college sexual assault case where a man was found guilty and charged as if that's evidence of rape culture. 
They profit off your hysteria. Don't you see it?
Rape culture articles are some of the most shared, highest grossing articles on the Internet. Blogs are paid by clicks and shares, and nothing is shared and clicked more than outrage.
There are people profiting off of spreading fear at the expense of common sense. The rape culture hysteria makes people money.
But look around. Has there ever been a point in history that has been safer, or better, for women than now?
In Canada at least. That's the truth. How about a right-on for our glorious, safe, wealthy, free, pro-equality, highly liberal country!? One of the greatest nations in the history of man.
No. According to them we live in a society that teaches all men to sexually assault women, and you are deeply oppressed. Men are solely to blame. Especially white men.
And we believe it. We want to believe it. It's fun to believe it. It makes us angry, and we're so very, very bored.
People are staring into their phones and absorbing Buzzfeed, Salon, Gawker, Jezebel, and other regressive liberal propaganda at rates and in quantities that would concern Joseph Stalin. They are brainwashing themselves and loving it.
The hysteria is only going to get worse, because with the Internet, whatever "proof" you seek, will be provided. Want to find racism? 9-11 conspiracy? UFOs? then your evidence is only a click away. This is called "confirmation bias."
There is no easy answer to this issue. But if we really want to eradicate the sexual assaults that happen every weekend, in every city around the world, we will need to do more than merely teach men that rape is bad. Women need to learn that their actions also have consequences, and there is nothing sexist or misogynistic about saying so.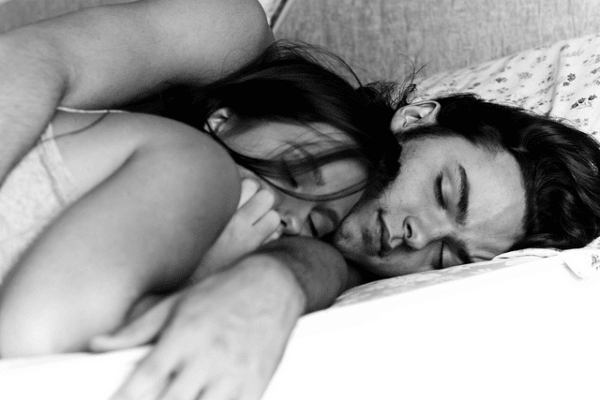 Here's hoping we can all get along and have safe, consensual hookups without anyone getting hurt, destroying their reputations, or going to prison.
And guys, if you bring home that girl who is just a little too wasted, and she passes out…
Jerk off and take a cuddle. 
Peace.