"But Tony, I just don't know how to create attraction."
I hear this almost as much as "I don't know what to say."
I wish I could wave my wand like Gandalf and slay this great Balrog. Unfortunately, I'm a human. I used to do coke every second weekend and I should still be in a band, but instead I teach guys how to get laid and write dirty poems.
My advice is always: don't bother creating attraction, instead, assume attraction. Fucking assume it!
Assume Attraction
Attempting to create attraction is like pushing a large, square stone up a muddy hill. It's like trying to convert a christian to buddhism. "Hey man, you're a part of like, everything, ynow? A universe within a multiverse and all that."
"No! There is only one true god!" (Actual conversation with a girl in Dallas.)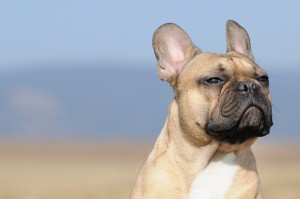 I live near a canine park and noticed that many dogs have varying levels of self-esteem. The proud ones, the pack leaders, they carry themselves a certain way, with their chest out, ears up, and with a self-awareness. When people pet their fur, the dog moves in closer to the human, while the insecure brutes scuttle away. The confident pack leaders assume that all animals are their friend or follower.
I used to hang out in a forum called fastseduction.com (now pua-zone.com). The mantra back then was fairly unified:
Do not post a question or theory unless you've field tested it in real life.
A brave minority followed this mantra and we collected a lot of data on the grand subject of seduction. We didn't base our philosophies and strategies on theory. We lived it. When Muggles try to question, judge, or share their opinions on the science, validity, and morality of my work, it's like a barbarian debating Columbus that the great Earth is actually riding on the back of a giant sea turtle. I've been around the world, bitch.
Trying to create attraction where none existed was brutal, emotionally exhausting, intellectually complicated, and not "fast" at all. So we focused on focused, numerous approaches; mostly in bars, clubs and parties. We also focused on same night sex (because women rarely text you back when they meet you at night), and after many, many hundreds of hours of practice — we became skillful. Assuming attraction was way, way, more effective than trying to create attraction with a girl who didn't care. It forced us to enter with intent, charm the girl, escalate, close, and get it right the first time. For her sake as much as ours.
Don't assume you aren't good enough as you are. Create your reality first in your imagination, and the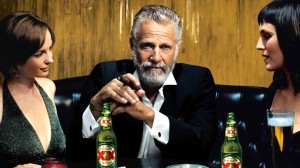 n out here.
You are not The Lesser Being
You are not The Beggar
Not The Clown
Or The Low Self-Esteem Entertainer
You are the Dos Equis man; the most interesting bastard in the world.
Feel it, believe it, because if you don't, why should anyone else?