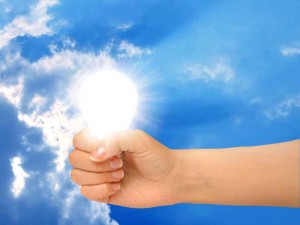 Last night, a cute girl asks me the eternal question:
"What's your name?"
And the epic:
"What do you do?"
"Well," I say, pausing to glance around to the maddening crowd, at the dance floor, at the shimmering coke mirrors, "I'm a dolphin trainer."
"Cool!" She squeals.
"Yes, yes. I know. I'm awesome right!?" I say, and she nods emphatically–sucking back her gin and tonic with abandon. They do that when they want me. They drink.
You've heard the old, "It doesn't matter what you say," thing. But very few guys actually try it. It's the famous fear of rejection. You don't want to lose. That little voice is screaming, "LOOoooooooSSeeer."
Your sense of humor stems from silencing the little voice. The key is to think creatively. And act scientifically. In order to act…you must think! Work yourself out of mental prison. You need to practice this muscle. Only then will you understand what it means to be natural.
I'm not promoting lying. What I'm saying is that we are far too logical. If you want to get good at picking up girls, and not sort of good, but really fucking good, you need to work your improv.
What do I talk about?
Look around you. What do you see? The whole world is a topic. The woman in front of you is a living, breathing organism that evolved over tens of thousands of years from a pool of incestuous magma. What a conversation that would make!
Lying is designed for agendas–or for covering up the truth. If you aren't practicing your creative muscle, you are lying to yourself. You are not growing. You are mimicking. The only way to learn is to do, review, and re-do.
Open your mouth before you think. If this gets you in trouble, you are on the right path. Leap before you look. Jump in the dark. To be truly creative is to truly grow. If you need to repeat someone, repeat yourself. This is the quickest route to your own creative method.
Will random comments and spontaneous action always lead to guaranteed, consistent results?
No!!!! And that is what it takes to become this good. To understand that all is random, nonsensical and utterly fucked. Deal with it.
I hope you are good and confused. This is where the magic of creativity happens. In the random mess that is your mind. Now go and ride the drunken unicorn to your horny dreams. Or, go out and talk to a woman. Whatever.