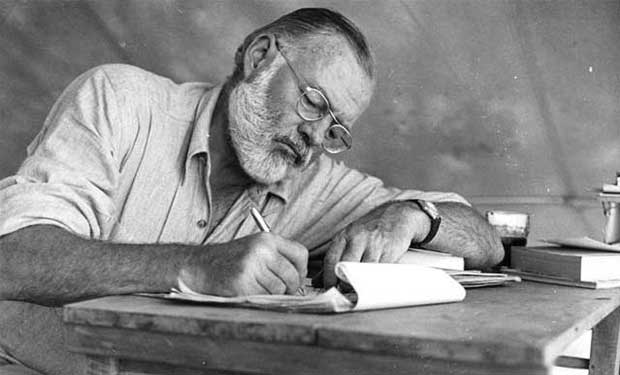 By now most of my loyal readers have read my two books, A Thousand Tiny Failures and I Hope It's Sunny Out. But it's been four years … where's the new book Tony? Huh?
It's coming. I'm working on it. And to prove it, here's an excerpt.
The story is about a young, sheltered Millennial named Adrian, who's brother, while researching for a book about South East Asia, mysteriously drowns in Laos. Adrian travels to Thailand to follow his path, and finish the book.
It's not a book I wrote to make money. It's a book I wrote because I had something to say, and I'm still not completely sure how to articulate it, in a thought provoking, entertaining, and beautiful way. So I'll keep polishing and re-writing it until it's damn near perfect. If that takes another two years, so be it.
Here's an excerpt:
I dreamt that night of Sebastian, tied to a chair, electrodes on his ears, sharpened bamboo poles surrounding him. Clutched in his right hand a copy of Heart of Darkness, in his left a bottle of Thai whiskey. As my perspective pulls back, as I float upwards, I see he's on a small island, alone. But he isn't alone, I think. I'm here. And as I'm compelled closer to this island, I realize it's not Sebastian at all. The person in that torture chair is me. And I'm staring out at that blue, breezeless ocean, alone, except for a glowing, white-as-snow ass dropping from the sky like a ufo, to gyrate mockingly in my ethereal face. No matter how hard I try I can't touch it—my hands are tied, and I know, it will shimmy and dance and tease me there for all eternity.
When I awoke there were rays of sun shining through the dust of the bungalow. Claudia was gone. I had a cold shower, put on my flip flops, shorts, t-shirt, and went to the restaurant. She wasn't there, so I ordered eggs and the Thai version of bacon, which is fried spam. I ate it and washed it back with instant coffee, while reading the world news. Nothing had changed: women were horribly oppressed, minorities were offended, whites were guilty. All this in the U.S.A. I looked at the Thai workers serving me. They worked day and night, two or three jobs, and could never afford to travel, to sleep in their bungalows until noon. A five dollar scooter rental could feed their whole family dinner. Were these people thriving from tourism, or would they be better off without us? I decided not to read any more news. Where was Claudia?
I walked down the beach towards the nearest store to buy bottled water and Tylenol. Absent from my walk were the usual go-go bars, T-Shirt vendors and trinket hawkers. There was the odd hut that may have been used for this purpose, long ago in brighter times, but were now abandoned. The sand crabs fled my steps in the hundreds, scuttling backwards across the sand, clacking their claws in defiance of my intrusion. When I crouched to take a closer look they took refuge in their hiding holes. Even this I thought, is not their choice. They just do what crabs do, without question, without existential angst. They're just crabs, and we are just people, as blind to our reasons for action as these crustaceans.
I walked to the water, took off my shirt and shoes, and merged with the ocean. Laying on my back, floating was easy. I let the waves lift me up and down, up and down, and watched the clouds as they formed various creatures and scenes, felt the sun evaporating the salt water off my now bronzed skin. I saw elephants, an old man smoking a pipe, a train, but they never remained, they always changed. I rolled over and dove down a few meters to touch the sand, then turned supine and exhaled enough to stay on the bottom. I sat there on the ocean floor until my lungs burned and with a few light kicks pushed up through the seal between worlds, and brought air again into my lungs. There she was, a few yards ahead, floating on an inner tube with other young travellers. She noticed me and waved with both hands. "Adrian!" she yelled, "come and join us. I'm so happy to see you!"
I was happy to see her too.
Writing a book is easy. Writing a great book is really, really hard.
This new book is a travelogue, a coming of age fiction, a memoir, a vessel for philosophy. And the more I work on it, the more I realize, it just isn't good enough, yet.
So I'll keep writing it until it is.
I'm on draft six now. My last novel, A Thousand Tiny Failures took me 27 drafts. I hope to have Islands done in ten.
Have you written a book? Have you considered trying? Don't wait too long. These things take time. Lots of time.