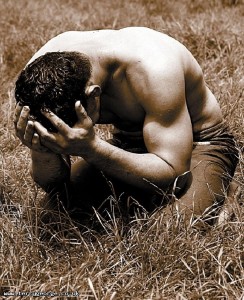 (I'm delving into new territory here. This is long and for more experienced guys. If you hate it, let me know and I'll go back to writing about how to get laid.)
Oh the Playette. A few years ago, at a touristy intersection, I approached a very attractive young woman. Her butt was moonish and elegant, she oozed sex appeal that craned necks, caused traffic disasters and ignited elderly libidos. I picked a winner.
I didn't employ any fancy routines or flashy game. I simply sauntered up and asked her where she was from, complimented her style, made some small talk and got the number (It takes years to make this look easy). Several weeks later we digested two litres of wine, a six pack of Corona and made drunk sex in her apartment.
With a blog like this I may appear like some player caricature…but really I'm just a normal dude. I get lonely too sometimes and finding good women is rarely, "easy." By good I mean whatever your definition of, "good," is. By, "easy," I mean, sometimes you have to go looking for a good woman. Hot women are plentiful, but good women are rare. That's why I like the numbers game—you can reboot the search engine. Often you don't find good women. You find something else. Not quite bad but something else.
With this girl, if I tried to be funny, she would frown. If I tried to be witty, she called me, "weird." Every instance I spoke of anything that wasn't completely obvious ("It sure is a nice night," or anything not, "normal,") she would feign boredom. I was basically a warm body. I couldn't understand what she saw in me other than courage.
The deal was; I show up, we drink, she talks, I agree, we bang. I wake in the morning with a pounding skull and slip out before she opens her kitten eyes.
Like Lady Gaga on Grammy night, some women have a ridiculous sense of entitlement. They will test you constantly for every misstep in your game. This girl was no exception. It wasn't until I landed some really, "good," girls that I realized not all super hotties were this difficult.
Mistakes are Inevitable
I couldn't text her anything silly, nor say anything strange, nor tease, nor boast of my achievements, nor wax philosophical. Not interested. It was strange. Am I really that boring? At least I could grab her firm round ass and suck on her lips. Not a bad deal right? That's all a man really needs, right?
Was this hottie using me for sex?
Yes.
Apparently she had just read, The Ethical Slut: a Guide to Infinite Sexual Possibilities. Thanks feminism!
When did the role reversal make itself apparent? When she started making excuses about her availability, "I have to work a lot this week, I'm super busy, I'm on my period, I'm tired," and then ceased communication completely.
I was played
Used and tossed like molding, bargain bin deli meat. I did manage to save some memorabilia on my phone in the way of pornographic photos–so all was not lost. I've become accustomed to the strange world of cheap sex and guarded emotions. Hoorah for the player lifestyle.
When you are sexed by a goddess and then discarded, the result intense self-scrutiny and insecurity. There must be something wrong with you. If you only knew what…sniff, why?
The Crystal Palace of The Ice Queen
I learned my greatest lessons on icy behaviour from these women. I'm no longer the type of guy to be cut off for neediness. However I'm not perfect (far from it), no man is. I've had women pursue me into dark corners until I was forced to delete them off Facebook. Shocking, I know.
Some player types will advise to stifle your emotions, to disguise vulnerability, to never cuddle, coo, or become attached to women you don't intend on keeping.
This is bullshit. You don't need to be icy, distant and boring. You should be straight with your women. If you just want to bang, then just bang. But don't hold back on emotional joy because you want an easy escape route. That's just pathetic. This is your ego telling you to protect the fragile girl, when all you're doing is avoiding your own pain. You can still be badass and be sensitive.
Appreciation vs Sexual Gratification
If a woman has the choice and power in a relationship, she will lose sexual attraction, resulting in the man feeling weak and unfocused. For guys long term, the memory of a quick sexual encounter is not nearly as fulfilling as knowing you are appreciated, admired and desired in the present.
This is contrary to much of the pickup community's player mentality. As if all men want is to fuck soulless holes and vagabond forth. When you unveil this Mongol behaviour in women, the emptiness of the path unveils.  Not saying we should all be sensitive beta boy providers. If you are a newbie, go forth and explore your budding sexual market value. These are lessons you learn in afterthought, usually as your tears splash in your cocktail.
I call this the mirror; when the woman flips the script on the player. These girls are usually extremely attractive and educated in North American feminist philosophy. They've also been played by alphas in the past; or annoyed by obsessive betas. They harden themselves to sharp diamond edges the way a pre-selected man would.
My famous friend once told me he drinks so that he can reject women. Playettes reject emotion so they can explore their options in privacy, at no social cost.
Traditional playettes will squeeze weak men for material and monetary gain. They'll accept free dinners, trips, coats, jewellery and so forth. Are they evil manipulative bitches? Not exactly. They're more opportunistic and desirable to weak men. It's just their reality. Men mostly offer these things because they don't understand female attraction psychology. The women just accept that it isn't their job to teach these poor schmucks. The really crafty ones manipulate this glitch for their own gain. We call them, "Gold Diggers."
To Catch a Horny Butterfly
I've known nineteen year olds that have slept with over one hundred men. For these women to remain interested sexually you need to be extremely dominant, and or socially powerful. If you don't rock them to new emotional heights, or excite them with the prospect of status–you get dropped. Their promiscuity may be a secret passion or a cry for help. I really don't know. Women like this are rare but not uncommon in party scenes that involve heavy drug culture.
I've had women that were attracted enough on approach, but completely resistant to meeting again. It wasn't until they heard about my exploits as a dating coach, public speaker, musician, entrepreneur, and all, that they came to chase me for a second meet up.
You don't have a light blinking above your head that says, "I'm great relationship material, give fantastic orgasms and have tremendous social power." Women don't know that you slept with a model last week. They don't know that you are abundant, or strong willed, or have a nice cock, or a fancy house, or a cool job. And this can be a problem for new guys after years of little or nothing. This is why you will be cut off early into your affairs. You're not there yet.
Should you wish to convert a Playette
Personally I like good girls…but…
One of the absolute best tools in your arsenal of hottie staying power is good sex. Learn to give her the orgasms that other men can't. This will buy you time. Also, let her witness your ability to attract other women. This will impress her more than hearing the rap album you wrote in grade twelve, or the lawn care business that made you $100,000.
Many Playettes are impressed by a man's ability to create art. If you can play an instrument, or paint, or flip motorcycles, or lift massive amounts of weight. Yes it will impress them but it's still not enough to keep those flighty women grounded. Not if this isn't coupled with status–not if you can't provide them with constant emotional stimulus. Playettes are not typical. Also, I will never advocate using your financial resources to keep any woman. This is not an article for provider training.
You will notice the moment she is sold on you. She will open up. Suddenly everything you say becomes fascinating. Suddenly she can't stop touching you in public. Suddenly she is submissive and feminine. Suddenly she is texting you six times a day. Suddenly she is interested in your interests. Suddenly she wants you to meet her friends. This is the tipping point.
The transfer from slightly interested to enamored rarely happens internally (within the time frame). It should exist from the beginning of the relationship, from the first meet. This is why social circle game is so easy. If you've cultivated your game to a level where your reputation precedes you, where your friends and colleagues share their admiration when you aren't around, when your artistic creations influence others and spreads your legend…then you'll have throngs of women vying for your attention with full openness and vulnerability. It's only the amateur that plays with cold and aloof women. They are willing to give you a shot but prefer to be the playthings of more powerful breeds.
Status is only a tool in the arsenal. The man that relies on his reputation is underdeveloped. You need to work yourself out by not only developing social worth, but your own emotional stability and reference materials. This is best accomplished by approaching and dating a large variety of women.
When they golden ticket appears on your doorstep you will be well equipped to lead her to relationship glory–in whatever form you choose–without being an icy dick yourself. Cold behaviour is usually reserved for punishing bad social behaviour. Dishing it out simply because you want it to be easy when you stop fucking, that's just weak.
A good Playette will lay the ground rules straight in the beginning. But most girls aren't that chivalrous. That's your job. So if you get played, don't be vengeful, or angry, or sad. Just take it as another life lesson and move on, a stronger man. If you want to protect your financial assets—don't marry one.