The following article, 7 Tips For The Aspiring Seducer, is a guest post by Sebastian from www.globalseducer.com.
In case you haven't approached more than 100 girls, you can call yourself an aspiring seducer. In fact, everyone who wants to learn how to meet, approach, and pickup girls is an aspiring seducer. You haven't reached your goals yet, but you know where you're heading.
You're on a path and you know it. There's no turning back. You want to go all in. You want to figure this out. You've wasted enough time not being able to meet beautiful women, attract them, and making them your girlfriend.
Something has to change. You have to change.
But where do you start?
That's a good question and I hope this article will give you an answer. I thought about 7 tips I'd give every aspiring seducer who's just starting out. Reading all this dating advice can be overwhelming. That's why I decided to give you a simple guideline.
I hope it will help you as much as it helped me…
Take One Step at the Time
This is extremely important and also very difficult. I know what you want to do. You want to go out and approach girls. Then you want to get at least ten phone number. And then you want to call these girls and set up dates.
I mean, you've seen it in the infield videos on YouTube. It's so easy. All these guys brag about how they picked up girls in 48, 24, 12, and sometimes even 4 hours. You want to do that too. But let me tell you something.
It's not always that easy, especially at the beginning. You need to have patience and you need to take one step at the time. Don't expect too much in one day. Otherwise, you'll end up disappointed. Real life is not an infield video on YouTube.
Know Your Biggest Sticking Point
What's your biggest sticking point?
Some men have limiting beliefs. They think they are not rich enough, not handsome enough, or not tall enough. Other guys struggle with words. They don't know what to say and when to say it. And then there are guys who have a terrible timing.
Figure out what it is that you have to work on. This will help you to see things clearer and to improve faster. Everyone has one huge sticking point they have to work on. Unfortunately, we are good at avoiding our sticking points because facing our demons is scary and painful.
However, you have to do it. If you want to reach the next level, you have to uncover your biggest sticking points and work on yourself. That's the only way you can improve and eventually master the game.
Face You Fears Like a Man
What are you afraid of?
The most common fear guys have is approach anxiety. But approach anxiety is about so much more than the fear of making an approach. It's about the fear of getting rejected and getting judged. Often, it's also the fear of being unworthy or unlovable.
Think about what you're really afraid of. Or let's say it like this: Feel inside of you. If you listen to your emotions, you'll know what you're really afraid of. And yes, I know. It's scary to face your fears. But you have to do it.
All the so-called gurus who told you that you just have to use this magic pickup line without ever facing your fears have lied to you. Becoming a great seducer is about facing your fears and overcoming them. Once you are a fearless man, you'll effortlessly attract women.
Don't Listen to the Naysayers
This is one of Arnold Schwarzenegger's most famous lines. I once heard him saying that he would still be in the Austrian Alps yodeling, if he had listened to the naysayers. Well, I've never yodeled but I can tell you something about your naysayers.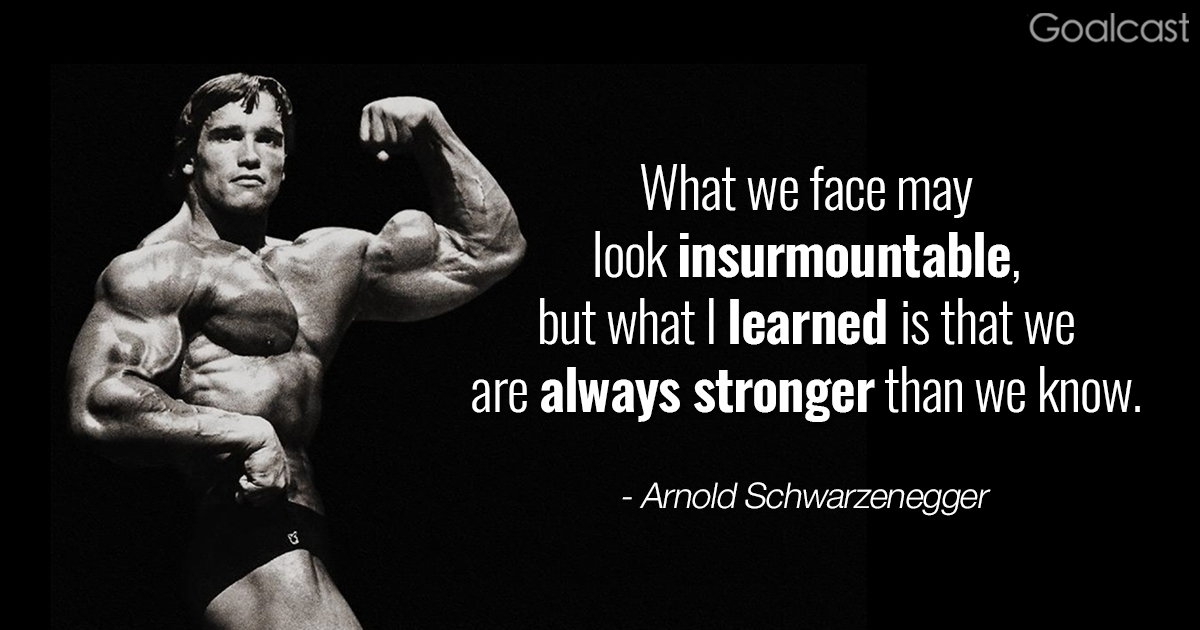 You have to face them and their opinions. It might be your friends or your family. Some people will doubt you and your path. They will tell you that learning how to pick up girls is a waste of time, or that it's morally wrong, or that you just have to be yourself.
Don't listen to them. It's your path and the only thing that matters is that you improve every day. You have to stop caring about what other people think of you. Every successful seducer has this quality. And a man who doesn't have it will never become a successful seducer.
Find a Wingman
There are so many guys out there who are just like you.
They have the same fears, the same sticking points and they are on the same journey. The best thing you can do is to find one of them and to make him your wingman.
It's easy to get lazy and to fall into the comfort trap when you're alone. It's absolutely vital to have someone who pushes you, motivates you, and inspires you to take the next level. Everyone needs a mentor and a companion.
Don't Give Up When Everything Sucks
There will be days when nothing goes as planned. Every girl rejects you. You call ten phone numbers and not one of the girls picks up the phone. You set up a date in the afternoon and one in the evening. Both girls flake.
That's life. Sometimes you win, sometimes you lose. What's important is that you don't give up after a bad day. I know so many guys who were motivated to pick up girls, got rejected ten times, and gave up. That's what cowards do.
Are you a coward? No! You are an aspiring seducer. And as an aspiring seducer, you need a "never give up" mentality. You push through it and you learn every step along the way. That's the path that will lead you to seduction mastery.
Listen to a Dating and Seduction Podcast
It's good to read helpful articles. But sometimes you're busy. You have to do other things. Maybe you have to drive, or you have to go somewhere, or you spend enough time at work staring at a computer screen. But you still want to learn.
That's the right attitude because every minute is a new opportunity. Every minute you learn, grow, and work on your seduction skills is a minute that will eventually improve your life and lead you closer to the life you truly want to live.
Changing your life can be so easy. All it takes is ten minutes a day…
Check out the Global Seducer Quickie Podcast.
The Global Seducer Quickie Podcast is the only dating and seduction podcast on iTunes that provides you with daily actionable and fast-paced podcast episodes that you can listen to every single day.  
Check it out, subscribe, and continue your journey to seduction mastery.