I'm sitting in a hip brew-pub waiting for the Toronto art gallery to open.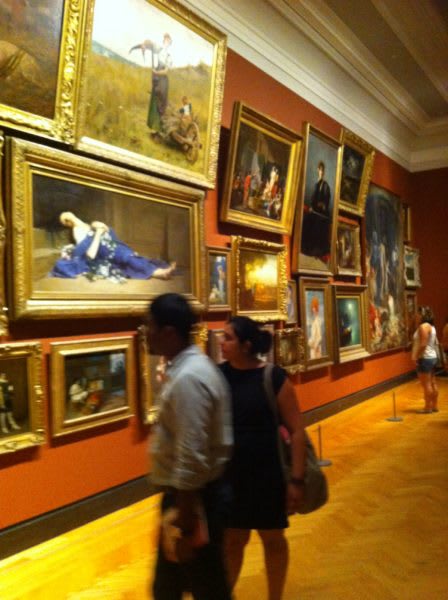 I love art galleries. If you want an easy place to meet beautiful women, go to your city's free art gallery day. Limitless opportunity for indirect conversational openers. Pretty much everyone is stationary and staring at a painting. Just talk about the painting, and then introduce yourself.
The sun is blazing just feet away, outside the open window—but I'm being pounded by an air conditioner, drinking a cold pint and listening to Led Zeppelin singing "All of my love!"
Pretty women of all sorts stroll by, glistening with sweat; white, black, brown, blonde, red, short, tall, skinny, not so skinny, and I think "Ahh. I've made it. Travelling life. And it's good."
I imagine all of my haters reading this article, and thinking about me having such a great time, following my purpose. Hello haters. It's not too late to wake up from the Matrix. You are my biggest fans and I love you.
It's just two days from my next bootcamp. As much as I dislike marketing myself as some sort of womanizer, I love helping men find the passion, motivation and skill to connect with beautiful women.
On Monday I'm off for a month long adventure o the Yucatan Peninsula in Mexico.
Thinking about this, I take another long sip from my beer and smile. I'm living. This winter I might be broke, sick, who knows? But for now, I'm living well.
Am I a little scared of going to a foreign country? Hell yes. But facing our fear is what men do. We get shit done. Killing Nazis, building things, loving women. Danger and play is what we're designed for. Not sitting around in comfort and safety, like a baby pigeon in a nest.
Before I left Vancouver for tour, I visit my family, friends, exercised, cleaned my apartment, and finished up most of my chores. I've run three sold-out bootcamps in a row. Now, my mind is clear of worry. My bank account is healthy. My libido is strong and I'm exploring the world.
Life is good!
How often do you look at everything that is going right in your life, and say "Life is good!"?
Take a moment. Put aside this article, look around at your surroundings and ask yourself "Is my life good?"
What do you have to feel good about, right now? Are you alive? Are you healthy? Is the scenery excellent? Are there interesting people around you? Are you growing? Creating? Are you abundant?
Watch your thoughts. Instead of thinking about what you don't have—think of what you do.
Is there a voice filling you with doubt and anxiety? Maybe you have an unfulfilling job, a bad relationship…no relationship and no idea how to find one. Maybe you're broke, or sick, or hurt, with no idea how to make money or heal yourself.
But what about the other stuff? The awesome stuff?
Even a simple visualization of a good life…can lead to one.
Not like The Secret. But as a subtle motivation. Just pretend, like Peter Pan. Only then will you be able to fly.
You must imagine, then decide, then do.
Every decision you've ever made, has lead you to where you are…right…now.
Take a long look, because this is it.
This is what you've worked for. How is it?
If you don't like where you are, or who you are, it's time for a change, isn't it?
Every morning I wake up and sit in silence for five to thirty minutes. Once my mind is quiet, I imagine the perfect day. I see myself doing my work. I imagine positive energy radiating out to my friends, lovers, co-workers, and family. I share the wealth.
I imagine my email filling with offers from clients. I see myself finding great success with relationships, health, and wealth.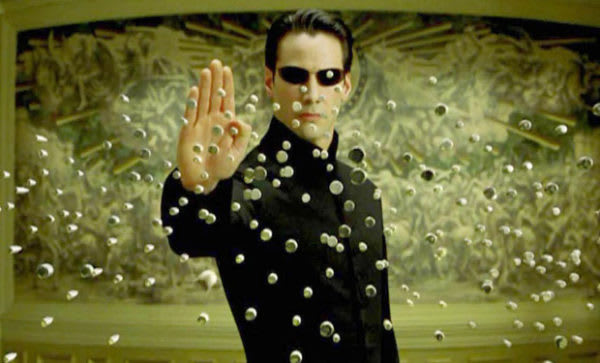 I do my affirmations: I am strong, passionate, hard working, loveable, powerful, popular, focused, positive, creative, healthy, abundant, social, adventurous, determined, happy. I feel this! I am this.
Then I imagine myself in whatever situation I desire. Whether that's cleaning the fridge scum, or booking flights to Mexico to swim with whale sharks.
And when I open my eyes, I do what I need to realize that visualization.
First visualize…then do.
Do what makes you happiest (unless that's ass reaming billy goats. Don't do that.)
And the success with  women thing? That's just a small part of the journey. Sex, romance, it comes and goes. Everything is transitory.
What you will always have are your thoughts, and your health. So choose them wisely, and treat yourself with respect.
***I'm down near Cancun for the Month of August and open for coaching there. Then back to Vancouver, or wherever I'm asked to go. So ask me to come to your city. Contact me today for a free consultation.***