A man who views the world the same at fifty as he did at twenty has wasted thirty years of his life.

Muhammad Ali
Imagine spending an entire month honing your approach skills under the direct guidance of a seasoned, professional dating coach (that's me, Tony D).
Envision an amazing growth experience, for a fraction of the price of private coaching offered by other mainstream pickup companies.
Introducing one of my most popular programs: The Mentorship.
This is a thirty day challenge with the direct support of a live infield coach. This is not an e-training program. This is real, infield, personal training, spread out over a glorious month that will change your life forever.
For some students, a bootcamp just won't cut it. They have the drive, the ambition, the financial resources and free time—but they lack the confidence or focus to pursue this path on their own. They want the best program, and the best results possible. They want a longer term coaching session that goes beyond what a bootcamp can cover in two or three days. They want to be the Padawan to a Jedi Master.
The Absolute Ability Mentorship is an intensive, 30 day, 40+ hour coaching experience in Vancouver BC, Canada, Montreal or Toronto (or a suitable international city on request. Think Berlin, New York or Cancun. I also offer Travel Mentorships on Request).
In my mentorship, we slow down the process, and work on the individual students peculiar sticking points, from inner game, to body language, verbal flirtation, fashion sense, and more; in a slower, more precise and personalized program, spread out over a longer period of time. It is less stressful, deeper and more intensive than a bootcamp.
Not only will you enjoy the benefits of a bootcamp, a $1200 program, but you will carry on with the equivalent of three more bootcamps spread out over a month. You will also have access to any other bootcamps that I sell during that time.
In the course of the mentorship you will learn:
How to approach women in the day and night time

How to get phone numbers

How to get dates

How to open a conversation with direct compliments

How to hold a conversation for at least two minutes without canned lines

How to be funny

How to be bold

How to improve your fashion and grooming
And that will just be on day one.
Over the course of the month I will teach you:
Inner game techniques used by Zen buddhists

Conversational improvisation

Lifestyle strategies to bring more attractive friends and lovers into your life

Advanced game and pickup theory I don't share on the blog (too controversial)

Stamina tricks to keep you motivated

How to deal with depression, anxiety, and shyness, and rid yourself of this nonsense forever

Daily and weekly goals to keep you motivated
and lots more…
And that's only after the first week.
In one month, you won't just be my student, but a friend. And I will introduce you to some of my friends, who are real ladies men, living the lifestyle you want to achieve.
A mentorship with Absolute Ability will be an experience you will never forget. It will change you. You will grow. You will succeed.
Many of my clients have found lovers on the mentorship. That's a bonus.
What is the cost? The program is currently $3999 Canadian in Vancouver BC, and $4600 outside of Vancouver. (All USA coaching options are paid in US currency. So, come to Canada and save a buttload due to our amazing exchange rate).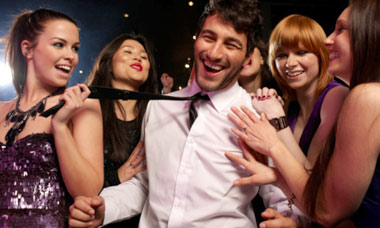 Considering my three day bootcamp is $1200 Canadian, and most mainstream companies charge $2500 for a three day program, with a 3/1 student to teacher ratio from exhausted coaches who are spread thin by too many students—this is a steal. 
Trust me, it's a good deal, and I won't be lowering the price in the future. So you'd best take advantage while this price lasts.
If this program is something that might interest you, contact me for a free thirty minute consultation over Skype or telephone. This is a $50 value in itself, so why not?
You only have one, short life. So why not make it a great one? Do it for yourself, do it for the women you haven't met yet. Do it for the experience. Do it for Jesus!
Just kidding. Just do it for yourself.
I only take one Mentorship student per month, so space is limited. I also screen all my mentorship students with prejudice. I want winners. Contact me today. I won't pressure you to purchase anything. That's up to you. But if you're seriously curious, or just need someone to talk to, just ask.