A long time reader is having problems with premature-ejaculation syndrome.
Admittedly it's a situation I've also "suffered" from since I started dating much hotter and more amazing women.
When you have that bum so round, waist so small, hair so smooth, smelling all feminine and sweet with those moans of pleasure…it's just so hard to … hold … yourself ….back …. arrrghh hallelujah!
Ok I'm back.
Let's look into this guys quality problems.
Hey! Sorry, I know you're busy..

I love your blog. Fuckin' liberating man. read it all the time. To be honest I'm dating this crazy awesome girl. She'd blow your mind if you ever met. And if it wasn't for your advice I doubt I would've ever met her. (it's been 6 months now.)

But i'm scared to lose her. (not that she knows)

I don't know what it is but I can't seem to last in bed.

You see, our sex has always been "okay". She never complained, but I think it's just because we get along so well.

I feel like she's not happy, and I really wish I could satisfy her better. I feel like I don't do it for her.

to be honest, i can only last 5-6 minutes.

Would you have any advice for me?
Well thanks for reaching out. I love reader mail.
Most likely you are over-stimulated/aroused. You find your girl incredibly sexy and you are sensitive to your woman's sexual power.
I'll break this strategy into three parts:
Physical, Psychological

 

and Communication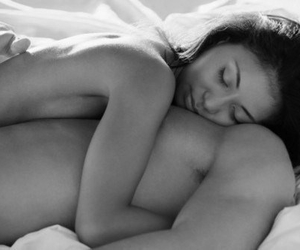 Physical
Condoms: First the obvious. If you're not using condoms, start.
I always use condoms–unless I'm with a long term relationship. Even then, my fear of impregnating the girl overrides my lizard brain's desire for pleasure. Birth control fails often, and some women stop taking the pill and don't tell you, because they want to be mothers. So wrap up. This will help lessen the sensitivity, and lead to longer sessions.
Cowboy Position: It's much harder to come when you're on your back. I'm not positive that it's biology, or gravity, but for me this works. Same with the spoon position, where you lay on your side and enter her from behind.
Squeeze Technique: You can practice this while masturbating (using your imagination not porn preferably). When you're about to cum, squeeze the base of your unit until the ejaculation subsides. When you're banging, do this the moment you feel the impending glory explosion.
Take Breaks: When you feel the orgasm is approaching, stop and take five. It doesn't need to be a marathon.
Cumming suppression/ingestion/absorption: I've practiced for years to cum without actually releasing my noble seed. By tightening your sphincter and abdominal muscles, your body will re-ingest the ejaculate, making it much easier to go again after a short break.
Psychological
Meditation: The anxiety  about cumming too soon may cause you to either cum immediately, or lose your erection. Meditation can help here. Learn how to control your emotions, thoughts and redire
ct your focus. Learn to control your thoughts. Get onto YouTube for research. 
Visualization: Visualizing something so not-sexy: Your friend's grandmother, a crocodile, the game of Thrones midget. Go away from your happy place to somewhere the polar of erotic.
Communication
Women don't work the way porn teaches us. For them, the journey to orgasm is a slow one (depending on their beginning arousal). You don't have to last long in the actual thrusting, as much as work with her body, mind and spirit to reach a place where she feels free to release her energy for you.
All of these concerns you've shared with me, you should share with her. She is your partner. Often women will see your excitement as the greatest compliment. What you see as an issue, may not be for her. But it doesn't hurt to ask, and be willing to work together. 
You need to tell her when you're getting too close to cumming so you can pull out and regroup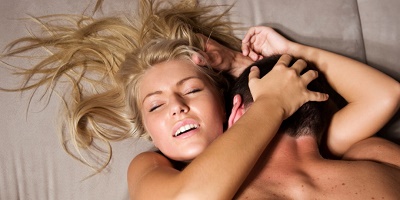 Think of the orgasm as a series of steps. You go upwards towards climax, but moving down that ladder does not erase all of your work. It only delays the inevitable climax.  All climbers take breaks.
Don't show her your anxiety, instead…discuss solutions.
Utilize more foreplay. Try verbal/hypnotic sexy talk. David Shade has some good stuff on this. Try games that will prolong your experience, other than just thrusting like a pornhub star.
Most importantly is to acknowledge that you want to improve your sex game. This is the first step.
On another note, it's ok to have a quickie. It's ok to be a little selfish sometimes. Perfection is not only impossible, it's a dangerous mindset. Let go of the need to control and embrace the random and silly nature of sex. It's just another game. It's about being with your partner, not just screwing her.
Check out this post I wrote a few years ago called "How To Not Suck At Sex."
***I'm accepting students for phone coaching and infield coaching. Contact me for a free thirty minute consultation.***