One of my good friends, and an ex-student, just returned to Vancouver from a year long trip around the world.
His sole purpose for travel wasn't just chasing women, but I thought hey, my readers are interested in women, and travel, so why not interview this guy?
I'll call him Horatio Hornblower.
TD: How many countries did you visit?
HH: I visited 25 countries and roughly 75 cities / towns over 365 days
TD: What were your biggest fears before going on this trip? 
HH: The idea of going to strange and foreign lands where I didn't speak the language, or a place that has a reputation for being "dangerous" for whatever reason didn't scare me and was actually very appealing in terms of a thrilling adventure. I was more concerned about health related things such as getting seriously sick from getting bit by malaria-spreading mosquito in Guatemala, catching yellow fever in Brazil, or getting badly hurt somehow and having to end the trip prematurely. Thankfully, none of those things happened.  
TD: What was your budget for the trip?
HH: I budgeted for about $100 USD per day but went over that. Obviously it depends on your bankroll, life stage and the style of travel. Younger guys with less money can rough it for less and older guys can ball out more for comfort and style. 
TD: What would you consider the best countries for single men?
HH: It depends on the guy's looks, language abilities and preferences in women. Generally, going to a place where you look different from the local men will add a certain "exotic factor" for the initial attraction and beyond.
I think Mexico and Colombia remain great Latin American destinations with good value whereas Brazil is more expensive. At least a basic of Spanish and Portuguese in those countries will be really helpful for seduction and general travel.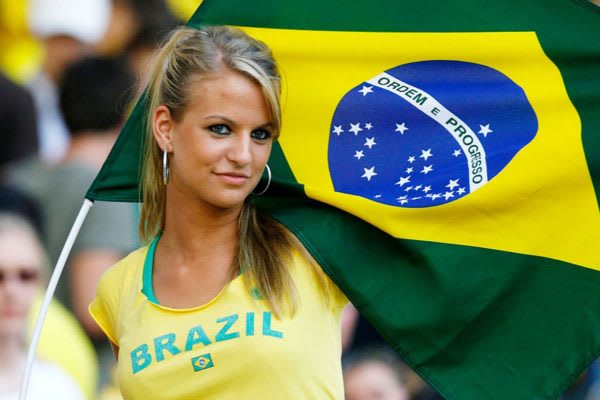 In Central Europe, I liked Poland and the Czech Republic for a good balance between quality of living, beautiful / feminine women and decent English levels. 
Ultimately, I think it's up to each individual guy to travel, explore different destinations to find places that are good for them. An ideal city for me may not be a paradise for another guy. 
TD: Has coming back to Canada after a year of backpacking changed your outlook? Are you culture shocked?
HH: Absolutely. The world is a big place and there are many different ways of living and doing things. From food to culture, women and dating, language and safety, there are many subtle and major differences depending on where you are in the world. Going abroad and experiencing so many different countries gave me a bird's eye view of the pros and cons of living in Canada. 
It also provided greater altitude and perspective on my own life. I got to step outside the constraints of my life in Canada and evaluate things more objectively almost like a third party. I've realized that a lot of the social constraints we perceive only exist in our minds and are self-imposed. At the same time, when it comes to women and dating, we are subject to the market conditions of where we live. After experiencing so many amazing interactions with beautiful yet sweet and feminine women in Europe, I'm no longer excited or motivated to pursue women from the West anymore. It's also made me realize there are many other places in the world where the same quality of living can be had for one-half to one-third of the cost, where your dollar goes much farther than in the West.
It also takes time to build a social group or build status within a niche, which helps tremendously in getting the hottest girls versus relying on just cold-approach pickup. 
All those long bus rides and staring out the window on flights also provided great opportunities to reflect on the choices I've made so far to gain greater insight on goals for the future. I'd say overall, it's strengthened my resolve to build a profitable location-independent business to be able to live abroad and travel sustainably over the long term. 
The last leg of my trip was in more "westernized" countries with first world amenities where people spoke English, so it wasn't as bad per se as coming home straight from a Middle Eastern or South Asian country. After experiencing so many cultures, moving from place to place and seeing so many different things on the road, it would be very hard to say anything truly shocks me. 
What is more jarring is the transition from the freedom of living my life on the road to settling back into one apartment, one job, one city, one routine. The loss of freedom and complacency that can potentially set in is definitely still something I am learning to deal with. The analogy I like to use is that once you let a lion out into the wild and it learns to hunt for itself in the savannah, it's hard to put it back into the cage.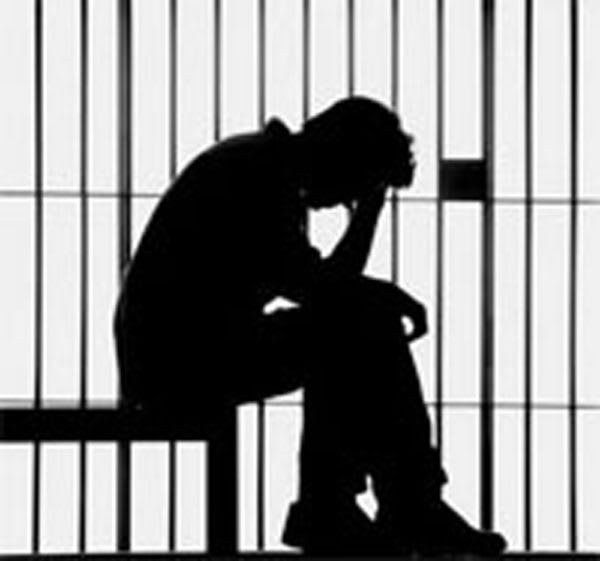 I'd like to add that in general, staying longer term in a city will pay way more dividends with getting the higher quality women than just swooping in on a quick two week jaunt. Too many guys think that they can come in on a two week vacation as a fly-by-night traveller and pull the hottest girls. They might get lucky, but in general this is really hard to do. You also need that buffer time to account for flakes and the availability of the girls schedules (exams, work, weekend trips to see grandma, etc). 
Many countries with the most beautiful women also have long-term relationship oriented dating cultures that take 3-5 dates before sex happens and they are wary of foreigners who are there in the short term. Examples of these countries include most Former Soviet Union countries such as Poland, Ukraine and of course Russia. So it in end, the "best" country depends on what the guy is looking for, a short-term fling to get the flag versus a longer term relationship with top-tier, quality women.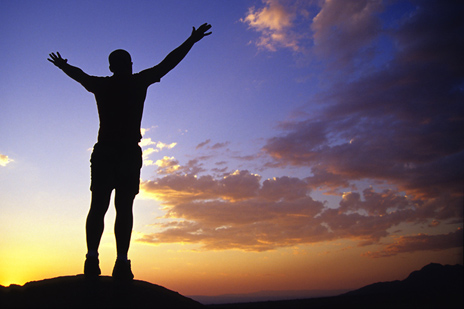 TD: How many women did you make sweet love to?
HH: 12 in 12 months. Not all star numbers by any stretch. Parts of my trip were not Game oriented or had any opportunities.
TD: Those are amazing results. Most men dream of years like that.
HH: Thanks man. Guess I'm comparing myself to full time PUAs who are advanced level or guys in the top 5% of looks + game who are obviously gonna do much better. 
I'm happy with the results. Gonna aim to break the quality ceiling now. Get more of the real Polish / Ukrainian / Czech / Russian 8's and 9 stunners instead of cute 6's and 7's. 
TD: Did you find more success from Daygame, Night Game, or Online Dating?
HH: I had the best results from DG, altho I put a lot of effort into that as well, and a bit less into NG. Online / Tinder game has never been my strong suit.
TD: You mentioned to me you are feeling less motivated to date in Canada now?
HH: Yes. Generally speaking, Latina / Central / Eastern European women are more feminine, sweeter to interact with, better dressed and make an effort to look good. The local women in Canada are snobbier, more entitled, have more attitude and behave more like men. Obesity is also something you don't see as much in Europe. There's always exceptions of course, but even in Canada I've found the international women to be more receptive and just nicer in general.
TD: So you're saving up again, then going away forever? 
HH: My strategy is two pronged: 
A) Live frugally and save up enough money from my day job by dollar cost averaging into index funds to build a portfolio of stocks and bonds large enough to live off the dividends a la Mr Money Moustache while simultaneously;
B) Building an online, location independent business that will be sustainable long term. 
Both options involve travelling and moving abroad, although option A is substantially slower and option B will be the more ideal outcome.
TD: What was one of your most dramatic moments?
There were many moments of drama, of  interesting and crazy stuff that happened, but I'll go with a horror travel story and every backpacker's nightmare…getting their backpack stolen:
HH: I was only 30 minutes into Israel in a resort town near the Red Sea called Eilat, after crossing from the Jordanian land border, when my backpack was stolen by a cab driver.
Myself and two other backpackers had just arrived in country and no data or sim card, so couldn't use Uber or a Taxi app. We hopped into the first taxi waiting at the taxi stand after some haggling. I put my main backpack in the trunk. When he dropped us off at the bus station, I walked around to the trunk to collect my belongings. Suddenly, he pulled away from the curb and sped off like the devil with my stuff still inside. I ran after him to get a license plate, but wasn't able to get the full plate when he turned a corner and disappeared into the city.
Normally, I'm much more aware about these things especially if I'm travelling alone, but I let my guard down on that day because I was with two other travellers and thought there was more safety in numbers. I then spent the next two days in Eilat trying to investigate my own theft and to track this guy down, along with filing a police report for my travel insurance.
I never did find that cab driver and the local police weren't much help.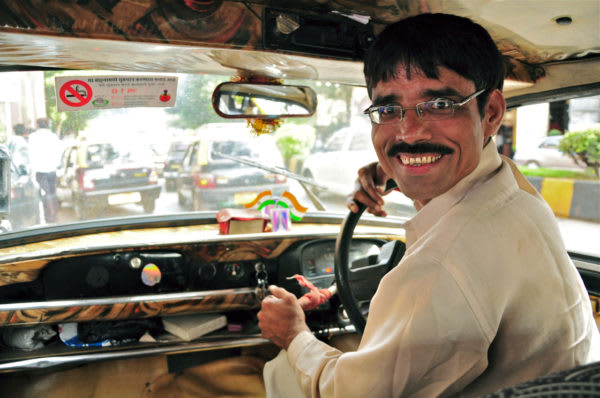 All the worldly possessions I had left at that point were the clothes I was wearing, and luckily a daypack that I kept on my person at all times along with my laptop / passport / credit cards / cash. I had lost all my clothes and a lot of travel souvenir I had accumulated as this was around 8 months into my trip.
The clothes were replaceable but the travel souvenirs were priceless for me. I felt like an idiot and kept second guessing things I could have done differently to have prevented that from happening. It was probably one of the lowest points of my trip. It really tested my personal philosophies of embracing minimalism and stoicism.
Moral of the story: Don't trust cab drivers and don't exit the taxi until they pop the trunk. Get them to come out to help with your luggage and ALWAYS remember their operator / cab number. Also, don't get too attached to physical possessions because those can all be taken from you. Value memories and experiences instead.
End.
Horatio has an online business, but because he might get canned from his IRL job for posting on a men's pickup and dating advice site, he will remain mysterious.
If you're looking to travel abroad, chase girls and explore the world, consider hiring me for
a remote mentorship.
I've taken clients in N America, Asia, and Europe. What better way to travel than with a professional confidence coach?