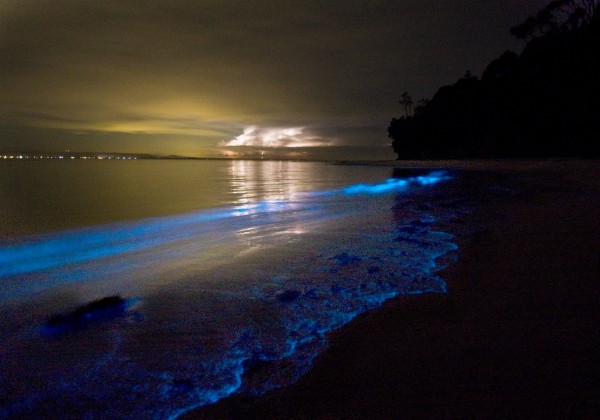 The tourist bus dropped us off two miles from the dock at in Ao Nang, a beach town in the south of Thailand. It was hot, but we didn't mind lugging our backpacks since they were minimalist, small, lightweight. And that's part of travelling anyway: dealing with unexpected situations. So instead of catching a tuk-tuk we burned a few calories and walked along the water for half an hour, admiring the beauty of the ocean.
We passed tourist shops full of the usual neon t-shirts and trinkets saying things like, "Never Try, Never Know," and, "Same Same-But Different." Finally near dusk, we reached the boat pier. We approached the man at the ticket counter. "Can we grab a boat to Krabi Town?"
He wrinkled his brown eyes and released a loud laugh. He looked back at the now impressive waves that indicated a looming storm, and pointed. One of the long-tail boats was out there, being tossed up and down on five-foot swells as the tourists held onto the sides and their belongings.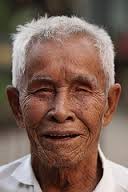 "We no more boats going ok? Too dangerous. You stay Ao Nang, come in morning! Ok!"
I turned to my travel buddy. "Looks like we're spending the night."
"Could be worse places to stop." He said.
As we hoisted our packs a group of four white girls approached the dock. I nudged him to approach them. He did. "You girls going to Krabi? Looks like no more boats are leaving. The waves are too big."
"Oh…" They all looked at each other and shared their disappointment. I took a long sip from my water bottle while he spent a few minutes charming them. Eventually he returned, phone in hand, smiling. "We're getting drinks with them later. They're from Denmark."
"Denmark eh? Ok. Hopefully they're fun times."
We walked into town and checked into a hotel, showered and took a much needed rest. When we awoke around midnight we went through the lobby and sat at the nearest bar. A band was jamming nineties classics. A few minutes later, the Danish girls arrived. Most of them were wearing those ugly tourist pajamas with the elephants and Thai designs on them, sleevless wife beaters and flip flops. One of them was cute and I started talking to her. "How long have you girls been travelling?" I asked.
"Oh, about a week now. We only have two weeks vacation."
"Do you all work together?"
"Yes. We're nurses."
"Oh, so that means you're all a little crazy."
She wrinkled her nose in disgust. "What does that mean? We're crazy for being nurses?"
"No, I just mean I know lots of nurses in Canada, and they like to party. They have a stressful job and when they go out, they usually get into trouble."
She looked at her friends who were slamming shots. "He say's we're crazy."
"Why would you say that? Do we look crazy?"
I let out a long sigh. "I was just making a joke. I think it was lost in translation."
We drank for a little while. My student was trying to flirt with one of the girls, but she was constantly testing him. "Do you approach every girl you see during your travels? How did you know we would come to have drinks with you?"
"I didn't." He said. "I just hoped you would."
"Canadians are so presumptuous."
"What's that supposed to mean?" He asked.
"You just assume!"
I poked him in the ribs and whispered in his ear. "Change the subject please."
We drank a little more, ate some peanuts and listened to the music. One of the girls was nice, and told me about her country, how everyone rode bicycles, and the food was very good.
"Better than Thai food?" I said, rubbing my stomach. "I loooove Thai food."
Three of the girls wrinkled their noses. "No." One exclaimed. "We do not like it. It is very hard to find good Danish food here."
"Oh come on," I said. "You can't be that negative about the food here. You're in Thailand. You don't like anything?"
"Well," the nice one said. "We like Pad Thai."
"The Thai don't even eat that stuff. It's for tourists. Where's your sense for adventure?"
The bigger girl of the four leaned over the table and pointed at me. "So what? You are not a tourist?"
"Of course. Look, I just want to have a nice time, let's forget about this."
"Ohh!" She rolled her eyes. "You are not the same. Look, this guy is better than us because he likes Thai food."
I stood up and turned to my student. "Fuck this. I'm going for a walk. Are you coming?"
He looked at me, then at the girls, then at me. "No I'll stay here."
"Ok dude."
"Where are you going?" The nice one asked.
"To find fun girls to party with."
They all dropped their jaws as I walked off. I went along the beach for a few minutes, the street was rather empty except for a few tourists couples stumbling out of the bars. Then I saw her: Tall, waist length blond hair, long, fit legs, big green eyes, wearing a black skirt, roman style sandals, and white tank-top that showed off her exceptional mid-riff. As she passed by I put my hand lightly on her shoulder. "Hi, have you been in Ao Nang for long? I'm looking for a fun place to hang out tonight."
She was absolutely receptive, friendly, responding with a shining smile that was enhanced by her puffy lips. "Yes, I am tourist but come here often. There are many clubs and bars with lots of parties here." She had a Russian accent.
"You're here alone? I asked.
"Yes. I live in Malaysia with my boyfriend, but I come here for one day every three months for my Visa. I go back tomorrow."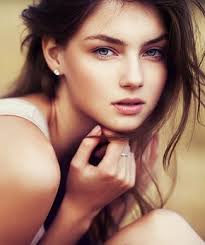 "Are you an international spy?"
She laughed. "Yes, I am Jane Bond."
I held out my hand — she took it. I guided her in a slow circle and she proudly showed off her fantastic body. "Would you like to show me around? Hang out for a bit?" I asked.
She stepped back, looked me up and down, deciding. "Sure. Ok. I know a bar up the street that is very nice. Follow me."