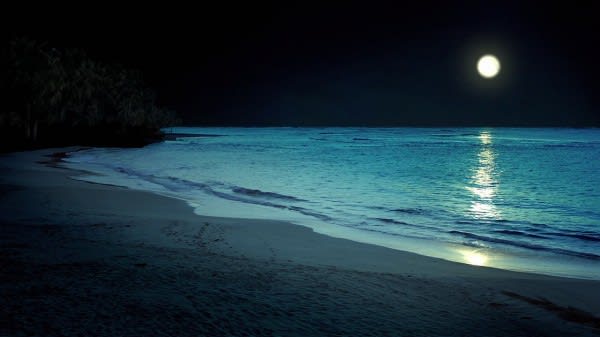 Previously: Part 1
We walked up the street to the bar. As we went through the door I placed my hand on her lower back and she didn't seem to mind. She went to the bar and bought me a drink, refusing my offer to pay. When we sat I pressed my leg against hers, and she reciprocated.
Annika told me about her life in Russia. When she was seventeen, ten years ago, she was an international model. She had travelled all over the world doing photo shoots and fashion shows. She showed pictures of her from international magazines and websites.
"You must be very wealthy." I said.
"No!" She laughed. "The way it is for models from Russia is very difficult. They trick young girls and steal their money. They send you to a place like Paris, and you walk on the runway, and you do the photo shoots and it's very glamourous. Except they only give you one hundred dollars every seven days."
"That's nothing!"
"Yes. But they pay for your hotel, and your food, and your clothes and flights. They promise you that you will be paid so much when you return to Russia. But when you do, they have a bill and charge you for all these things. And then when you are paid it is not very much. Maybe enough for two months rent and food. Then you must go travel again. It is very hard because there are so many beautiful young girls in my country. And now I am twenty-seven, and much too old."
"I think you're great looking. You're a Unicorn."
"I have never been called a Unicorn. But I would rather be a Pegasus."
"Because Pegasus can fly?"
"Exactly. I want to fly."
Annika had met a Malaysian man from her job. He was a talent scout in his country, and she had moved in with him because he was a kind, and financially affluent man. He was not always faithful to her, and she was jealous but accepted it, because he was good to her in other ways, which was more than she had received from Russian men.
We had three drinks and talked about travel, and our life philosophies about the human need for connection, adventure and challenge. She was a very smart, sophisticated girl and I liked her very much. Oh, and she was gorgeous. Even though she said she had a boyfriend, she was very comfortable with my flirtations and physical advances.
"Let's go somewhere else." I said.
"Where would you like to go?"
"Let's go to the beach."
"Yes, I love the beach at night."
"Me too."
As we walked to the water I reached down and held her hand. She squeezed it back. This girl was so much nicer, classier, more interesting and intelligent than the Danish girls. Was it the country that she came from? Did her culture create this magnificent creature, or was in merely the nature of a beautiful woman to act more feminine and social?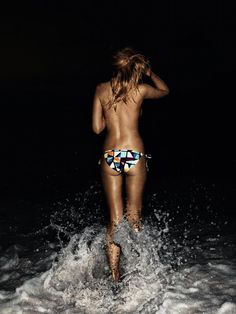 We arrived at the beach and drank the wine coolers we bought at the 7-11. Annika was unsure about her next step in life. Her modelling career was over, and now she was practically married to a man she loved, but felt had lost attraction to her. I told her this was the nature of man, to tire of his woman's body, even though he loved her. I didn't have a solution. Hers was to let him have other women, as long as it didn't interfere in their life. Would he be upset if she was with another man, for a short romance? What he didn't know wouldn't bother him. This was their rule. The same rule I've heard from countless women from countries other than my own.
She looked at the water and asked me if I'd like to have a night swim. Of course I did. The phosphorescence from the plankton illuminated our steps as we waded into the warm ocean. Then I remembered my phone and wallet were in my pocket. It was late, almost three am, and there were no other people on the beach, or the street. I found a dark spot on the beach and dug a small hole to place my my possessions. Then we stripped to our underwear and ran into the waves. We embraced under the light of the moon and kissed while the waves lightly lapped against our skin. She wrapped her long legs around my hips and pressed herself tightly against me. We carried on this dance for ten minutes until we finally emerged to dry off, and of course…my phone was gone, and the wallet had been tossed a few feet from my hiding spot.
"Fuck."
"Oh my god!" She said, as she searched through her purse.
"What did you lose?"
"Nothing. I only brought enough money for those drinks and left my phone at the hotel. What did you lose?"
"I lost my Iphone 5s."
"I'm so sorry!"
I dealt with my fury for a minute. "It's not your fault." I said. But was it? Was somebody following us? This beautiful girl who I found roaming on her own, in a tourist city in Thailand. I'd heard stories of beautiful Russian girls scamming tourists, drugging them and robbing their hotel rooms. But it was my idea to go to the beach.
"We must have been followed." I said. "It's not so bad. When I get home, I can make the money back in a week. Whoever stole from me must have needed it."
She stared at the sand, the spot where my things were and said nothing. "Can I go to your place to use your computer?" I asked.
"Yes." She replied. We kissed again and walked off the beach. If she really was a thief, why would she invite me to her place. Maybe I'd be robbed. Maybe I'd at least get laid. She would be the most expensive sex I'd ever had.
When we got there I used her computer to clean the data off my phone. Then I pushed her down on the bed. Within seconds we had our clothes off. I kissed her from her ankles to her ears as she let out soft moans of pleasure. She looked up at me. "My boyfriend has cheated on me many times. But you will be the first man I have slept with since I met him three years ago."
"Then why do you want to?" I asked.
"Because I have needs too."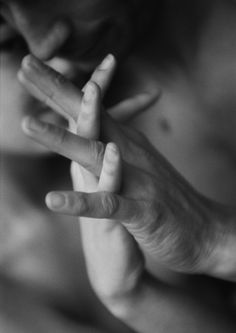 Her body was amazing, perfect. She made all the expert poses in model fashion, the right sounds with just the perfect amount of enthusiasm and skill. I held her legs over my shoulders and penetrated her deeply, then flipped her onto her stomach and pressed my weight onto her back, pulling her hair as I kissed her neck and slowly made love until our rhythms matched, our energy combined for a final, excited climax. Then it was over. I didn't want to leave, but it was almost dawn.
"That was fun," She said.
"I wish you didn't have to leave tomorrow. We could have round two."
I gave my goodbye and walked back to my hotel room. I banged on the door until my friend opened it, and crawled into bed, slightly drunk and exhausted.
"How was your night?" I asked him. "Any luck with those Danish girls?"
"No. Not really. Just got drunk. Where did you go?"
"I met a girl."
"Yeah? Did you get laid?"
"Yeah. I did. I'll tell you about it tomorrow. Have a good sleep. We're going on a boat trip. And I need to buy a phone."
"Uhh, ok."
As I drifted off to sleep I thought of my phone, and then of Annika, and I kept thinking of Annika.