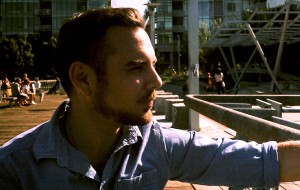 I'm Tony Depp. I'm an author, dating and life coach. I primarily teach men how to approach women in my live, confidence building bootcamps.
You can read more about how I became a dating coach here, and here.
I've been featured many times in mainstream media, and am a featured coach at Datingadvice.com.
You can also read the entire story in my novel.
I have ten years of experience, seven of those as a professional confidence coach. That's more than any other teacher in Vancouver, and probably Canada. I travel internationally and have coached hundreds of men live, and tens of thousands through my blog and YouTube. As of now I've taught live in six countries and a dozen cities From Bangkok to Phoenix, Los Angeles to Montreal,  London to Toronto and more.
Whether you are lacking confidence with women, or looking to improve your social skills, I'm here to help you reach the next level of your development.
I used to be horribly nervous, anxious, and insecure . But I learned social confidence from scratch, by approaching women, and mixed groups in bars, malls, streets, clubs, parties, coffee shops, until I figured it out.
I've slept with many beautiful women (with protection) and I've been in love.
I firmly believe that I am making the world a better place for both men, and women
I've read hundreds of books and articles, watched hundreds of hours of DVD products, and put in thousands of hours of in-field practice to master the skill-set.
My books and blog have been read by tens of thousands people, and I've been featured in mainstream media on multiple occasions.
I hope you have fun reading my articles. I've dedicated thousands of hours to my own self-development so that I can share my philosophies with you. Many of them are old, and not so well written. I've changed my views and often go back to edit some articles. But the overall them is one of happiness, self-improvement, integrity, truth, abundance, freedom and love.
I truly want nothing more than to help men live a happy, healthy life, and make the world a better place for both men, and women.
Considering hiring a coach? I travel. Have any questions? Just ask! I love reader mail.