So you want to be more attractive to the men you most desire. Nice.
Every so often I get mail asking if I teach women. I usually say, "I only teach men." And the reason is because if I were to tell them what I, as a man, wanted from them, they might call me an asshole.
This article is by no means a comprehensive guide to dating. It's very shallow, and merely brushes the surface. It addresses men's biggest complaints: Why are so many western women so difficult to relate to, and seduce?
This is not a guide to make you feel good about yourself, to boost your self-esteem and tell you everything will be alright if you believe in yourself. It's about what actually works, and what most men wish for in a girl they desire.
I can't speak for all men, but I've been involved in the men's dating needs industry for almost ten years, and I've spoken to hundreds of men about their desires. So I know a few things about what most want. I mean most and not all. And I know a little bit about the woman's perspective.
Unfortunately, most women (besides my female readers) don't take much time to explore their own psychology and understand their attraction triggers. Ask a woman what she's attracted to and she might say, "Kind," or "Funny," or "A good/real guy."
In her mind she will picture Ryan Gosling, or a celeb she finds physically attractive. But the desires in your minds eye, it's not what pickup artists use to attract you. They have an inside joke about women–that you don't even know what you are attracted to. They say "Attraction is not a choice." You can't verbalize it—but we can. Don't hate the messenger.
Some women will become very angry, and quit reading, for no other reason than: This Article Exists
If you want to improve your life, don't be that girl. This is your ego, pushing your emotional buttons like a crazed puppet master.
It's funny how much people shit on guys who study seduction/pickup: "They're promoting rape culture; they're misogynists and manipulators!" Yet, the guys who get good at picking you up, they're the ones who understand your attraction mechanisms–better than you understand them yourself.
There actually isn't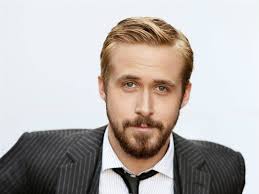 such thing as a pickup artist—only men who took the time to understand your lizard brain; the ancient part that speaks to you in your dreams. They aren't needy, or overly jealous. They take action. They are funny, and good leaders, and a little cocky. They're just cool. They are just men who like to read self-help…for men.
I realize how ignorant and pompous this sounds, that we learned men know what you want from us better than you do. But why is that? Ask yourself, have you taken the time to learn from us? Do you know what we actually do to pickup women, and why we do it? Or have you merely parroted headlines from sensationalist media, or frightened friends? Do you project your fear of being hurt onto any man who decides to study your psychology in the hope he can make it a little bit easier to get laid or find a girlfriend? Have you ever used self-reflection to notice you are doing this? Time to start. It's called being "self-aware."
"Men just want to get laid."
The most common question I receive from women about what I do is: "Do you teach men how to 'just' get laid, or do teach them how to have 'real, meaningful relationships?'" Truthfully, men want a lot of sex, and a variety of it. We also want relationships–but only with the girls who are girlfriend material. This article might show you what that means to most of us.
The skill set required to be have a "real relationship" is not the same skill set required to bed you. They're not the same. You want a nice, good man, right? The man you go home with from a party, the funny, slightly cocky, handsome, interesting, talented, charming and fun guy—he's not the guy you marry, because you know deep down, he's just too good at what he does. Yet he's the guy you have "fun" with. That's who we want to be. Not the lapdog husband who hates his job while providing for you on hands and knees. These attractive guys want to be hunters, and rockstars, and Hemingways. Isn't that what you want deep down? An awesome guy. That's what the best, most attractive men strive for.
Or maybe you want the shy, chill guy. The good provider guy, who just let's you run the show. This guide isn't for you then. This is for girls who want the hot, awesome guy.
Check your emotions:
If you are an open minded girl, then you might enjoy this article. It might not make you happy. In fact, it might make you angry. This might be anger of recognition, like when your mother tells you to clean your room, and you scream, "Fuck you Mom! It's not even dirty!" Only to realize after your rampaging emotions have calmed, that your room is indeed filthy.
You might think that I am a misogynist, sexist or something. I'm not. It's just that after dating so many women, from so many different countries, from Canada to Vietnam, Germany to Chile, I've noticed patterns in the psychological makeup of different women.
Who is this article for?
This article is meant to help a very specific subset of women: First world women. Women from countries like America, Canada, Britain, Ireland, Germany, and Australia. Basically anywhere that has a great freedom, financial wealth, and access to post secondary education.
Why is this article for you? I believe that many women in the first world are unhappy, lonely, and have great struggles attracting or keeping the men they desire. Why are men from these countries flocking to other countries in Asia, South America, and Eastern Europe to meet women when they have so many at home? I'll try to explain.
Girl game:
When I say "game" I don't mean evil tactics. I consider game to be like playing in a sandbox. We hand you a spoon, and you help us build a castle. This is game. It's a two way interaction. If you're not involved as a willing participant, there is no game to be played.
Girl game is not at all similar to man game. Contrary to the brainwashing we've endured from movies, magazines and television, the genders in our post-feminist society are not equal. We just aren't.
We have very different attraction triggers. To help you understand the differences between men and women, I'll share a list of male attraction triggers, proven by absolutely nothing except my own data.
When I say, "men," of course I don't mean "all men." I just mean, "most men." Like almost all of my friends and clients can agree on this. I'm speaking for heterosexual, normal men. Not hipster weirdos, bi-sexual, or white knight male feminists.
Men are attracted to, above all else…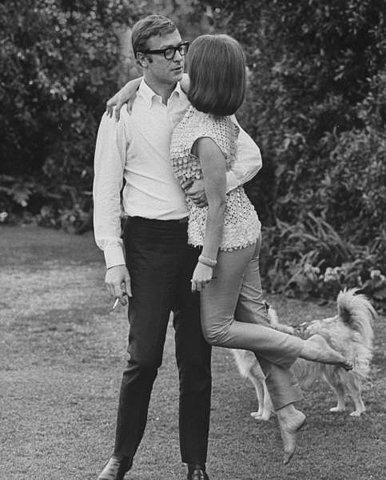 Your looks…
That's right. More than anything, your personality, your job, your hobbies and ambitions—at first, all we care about, is how hot you are.
We are attracted to:
A toned body and healthy weight:
We're not too concerned about height, but boy, are we into women with fit, shapely bodies. We don't care about muscle, as long as you are not fat.
As much as you've been told big is beautiful, to the majority of men, this is not the true. We like thin, shapely girls. Having curves, or baby fat is no deal breaker, not at all. Actually, we love something to grab onto, like Scarlett Johansen. But we also love skinny girls like Rihanna, or Liv Tyler, or Natalie Portman.
But you knew this right? I know you were taught to accept yourself, to be proud of who you are, no matter what your size? That there are men with fetishes for large women. This is all good and true, but it's akin to telling a forty year old virgin to "Just be yourself." It doesn't work in real life.
So you don't have movie star good looks? Well I'm no Brad Pitt. But I'm a man, and it's different for us. I'm not writing this article to boost your fragile self-esteem. I'm doing this to tell you the truth about men and their attraction triggers.
So if you're obese, and you want to be more desirable, start a diet and join a gym.
Youth:
Men are most attracted to women from the age of 16-25. This is when your skin is smooth and soft. Your sexy bits levitate without a bra, and your voice sounds sweet like a harp. Do some men prefer older women, sure. But again, this article isn't about some men, it's about "most" men.
If you're in this age range, congratulations. You're at the top of the dating market. If you're not, I'm sorry, but unless you're genetically gifted with youth, you're going to have to make serious lifestyle decisions to remain in the market. Not that you don't have options after 25, not at all. There are beautiful women who are 50. But let's be real, the men you are looking for are most attracted to young women. It's in our genetics.
Unfortunately at 16-25, you probably don't know much about men. And if you're single in your thirties, you probably don't want to learn. It's not game over, you just have to try a lot harder if you're not genetically gifted.
Young beautiful girls are showered with adoration. They're invited to parties, they receive dozens of text messages from friends and suitors, and I feel they think this party will last. Many become party girls, and drink to excess. They spend hours in sloth, sitting on their smart phones. They don't improve their minds, or work on their charm, and they party promiscuously telling themselves they'll get married, have kids and settle down once they're in their thirties.
But then it's too late. They gain weight. They lose they're lustre, and suddenly, they hit the wall and they're at the bottom of the attractive man's list. They become the cougar, the milf, the last resort.
So here's my solution: If you're young, learn how to become the most attractive woman so you can land the man you want while you have options. Educate yourself as to how you can use your powers for good. Develop a lifestyle and philosophy that good men find attractive and realize your time is limited.
If you're over the bend and losing your appeal, work harder to stay fit, dress well, and utilize your wisdom to become the best damn conversationalist you can be. Because you won't be able to rely on your looks forever.
Sad but true.
Long Hair:
We love, love, love long hair. Why? Because it's beautiful. If you have curly hair that grows straight up, then grow a lot of it. Does this mean women with short hair aren't beautiful? Heck no. But we prefer long hair and will be more attracted to a woman with this feature.
"But it's a pain in the ass!"
Yes. So is going out night after night, day after day, and being rejected by thousands of women, just to learn how to be a fun guy that pretty girls like to sleep with. But we do what works. We do this so that we are funnier, more charming, and better men. We go to the gym, we improve our style and grooming, we try to make more money, all to be more attractive, because that's what works.
Skin tone:
The majority of men prefer caucasian skin. But actually, we don't really care that much. We like all colours of women. Mostly, we just want you to be fit, with long flowing hair, big eyes, big boobs, shapely hips and long legs. Whatever colour you are, it's not that important.
Many men love asian women even though they have asian skin. But why men go to Asia, South America, or Eastern Europe to meet women has little to do with their skin colour, and everything to do with their increased value with women who aren't as entitled as western white girls. It's easier, and we like easier. That doesn't mean prostitutes either. Also, those girls seem to be more 'feminine.' Because the dating market is more competitive, they work harder on their charisma. They know what men like! Fit, positive, and slightly submissive yet confident girls. Not women pretending to be men.
Don't be angry because it's true. I promise I won't lie to you. If you're getting mad, that's because you recognize the truth. Men are fed up with western women. But you can change that.
Your skin colour isn't a deal breaker. Your attitude and style is.
Fashion and style:
Anything that fits tight, and highlights your best features. Have nice legs? Wear dresses, skirts, and short shorts. Tight jeans are also awesome. Have big boobs? Wear low cut blouses, or anything that shows us your cleavage.
In Se Asia, white girls like to wear baggy, ugly hippy pants; otherwise known as elephant pants. At home in Vancouver, women like to wear track or pyjama pants. They dress like men! Don't be that girl. Show us something we can admire you for. It's hard work to look good? We know it is. We respect that you take the time to look good for us, and for yourself. We will always go for the woman wearing a dress over the girl in frumpy clothes, looking like a punk.
Some guys love high heels, and I have to admit, they're sexy when they push your butt up like that. Personally I don't mind skater shoes on a girl if she's in her early twenties. But most men want to see your feet, your ankles, your legs.
If you aren't turning heads it probably has a lot to do with what you wear. "But I don't want to be ogled by creeps!" Yes, but you do want to be ogled by Ryan Gosling, don't you?
I've met many Russian women in my travels. These girls before going out do their nails, their makeup. They put on beautiful dresses and skirts, and probably spend hours on their hair. And Russian women are known to be some of the most feminine, beautiful and charming in the world. I have to agree. Eastern Europe in general is famous for its women. Take a long look at how you dress, and ask yourself, do I look as feminine as possible?
I'm only writing this article to tell you what works. Not to make you happy. You want the hottest guy you can get? This is how.
Now I've told you what we like to look at. How about your personality, charm, and all that. Instead of telling you what we like, I will tell you what turns us off.
Don't Neg So Much:
For those of you blessed with good genetics, this will garner a lot of attention from men, as you know. But if you wonder why these guys keep dumping you, it's because beauty is not a talent. Being beautiful will not garner respect in the long term. Only in the short term. To keep a guy, you need to develop the charm and skills that will help you remain valuable to him past your physical prime. It blows my mind how many pretty women think that their value lay solely in their looks, while maintaining and entitled, shitty attitude.
For some reason, western women have been taught that an aloof, bitchy, challenging attitude is attractive to men. It's not. It really isn't. The reason you do this, is because you are projecting on some level, what you find attractive in a man.
"I don't like jerks!" Ok, you don't like jerks. But you do like guys that tease you, and are just a little bit unattainable. Just think back to every bad boy you've ever lusted after. They were the guys who had options, weren't they? Maybe just a few of them?
This is not the behaviour that attracts men. Think about this; what sort of behaviours turns you off of certain men? When they're always available? When they're really simple, and easy to figure out? When they never challenge or test you? When they act submissive and compliant?
Blech, right? Well guess what, this is what men want from you. We like submissive, easy going, simple women who answer our calls, reply to our texts, laugh at our jokes and sometimes tease us, just a little bit. Just a little bit. Being witty and creative helps, but is not nearly as important as being agreeable and nice.
The above is exactly what DOES NOT WORK in pickup. Being nice, agreeable, and simple is the furthest thing from what works. What does work is being high energy, teasing, leading, and dominance. All the things that turn us men off of you.
Stop dominating the interaction:
Of course you can think of many instances in your life, or your friends where this wasn't the case. And you're thinking "I don't want to be a boring, submissive girl! I have zest, and personality." Yes and we love that about you. But not in a dominant way. The man wants to lead. He dreams about this, about being a the tribal leader, the boss. During the seduction phase, allow the man to lead a little, let him talk, be agreeable and nice. Let that strong woman out later, after we've gotten to know you a bit.
Think back to that man who picked you up at a party, or the bookstore. Maybe he wasn't the rockstar good looking guy who you dreamed about, but he had energy. He made you laugh. He touched you the right way to create attraction. He teased you a bit and wasn't too available. You became curious. He was such a jerk! But you liked him anyway. So you slept with him, and you started dating.
And then after some time, his energy level dipped. He wasn't so over the top, you started having normal conversations that didn't involve tests, and teasing, and you still liked him. But things calmed down.
The seduction phase is not the same as relationship phase. Remember that.
Stop Challenging us over petty things:
These are called shit tests. Otherwise known as nagging.
I went on a date with a girl and she insisted on challenging me on every level.
"Are you going to drink another beer? You're going to get fat."
"Do you take every girl for coffee?"
"You think you're very smart don't you?"
We call these "shit tests" and we have entire strategies to pass them. I use a technique called "agree and amplify—or ignore." I either agree with the statement, "I want to be as fat as Buddha! Everyone loves Buddha!" Or I ignore, by laughing and changing the subject. But I never, ever, get upset, or qualify myself by apologizing: "Oh, but I'll go to the gym tomorrow, if I have time (sad face.)
A little bit of playful teasing is fine, and you do want to screen out guys who can't take a joke. Just turn it down about ten notches.
It's just not fun or seductive when you act this way. It's far better to…
Be pleasant and agreeable:
A girls laugh is the most seductive of sounds. If you want us to like you, ask us a lot of questions, pretend you are interested, and laugh at our dumb jokes. Boom! Charm! That's all it takes.
But you don't want to come off as a weak girl. You want to be strong, and express your opinions. That's great. Do this all you want. Just don't be surprised when that guy bangs you and doesn't call you back. Then you think, all he wanted was my body. What an asshole.
We like pleasant and agreeable women. When women appear intrigued by us, it strokes our egos and makes us feel important, smart and manly. Being submissive is not weakness, it's charming and takes great skill.
Does that paragraph make you angry? It should. Because it's true.
Listen more, talk less:
I went on a date with a pretty Canadian girl. She talked, and talked, and talked. Mostly about her job, her friends, her six weeks in Thailand. She never once asked me a question, laughed at my jokes, or showed any sign that she gave a shit who I was. I told her, "You know what? You talk a lot."
She got a little upset, understandably. "Well what should I do?" She asked. "Just sit here and giggle?"
"Well, you could ask me some questions about myself, and yeah, giggling would help."
I didn't see her again.
The most interesting word in the world is "I." I went to the gym, I saw a movie, I have an opinion." So ask him about him, and be interested and enthusiastic. This is all we want.
Don't be a mute:
On the other end of this spectrum, some girls don't say anything. They simply show up and expect the man to fall head over heels for her. This is worse than talking too much. Asking questions, and telling stories is fine. We like talented and entertaining girls. Just not dominant and aggressive ones. This sort of attitude was created by sexless tv script writers. Don't think because you have a pretty face that a man with options will hand you a ring. We don't work like that.
Get off your smart phone:
What's with girls and their damn phones? You're in the middle of a date, and you incessantly check your stupid computer. Look at the man. Be intrigued by us. That's what we want. Any guy with options is going to next you for this lame ass behaviour. It's stupid and rude and shows you don't care. When I go to a party and I see women on their phones, I don't approach them. I go for the girl who is making herself available. She's not staring into the void of stupidity.
Improve your brain:
We don't want to hear about your trip to get your hair done (unless it's a great story). We don't care about some girl we've never met and what a bitch she is. We don't care about how your friend at work got the raise you deserved. We don't care. Does that make us assholes? If you sat in on a room of men complaining about women, you would know that this is true. We feel like you girls are booooooring to talk to. So we go to mens clubs, and mens forums, where we can talk about things that interest us. And we put up with shallow, boring chatter to get in your pants. When we meet a girl that can talk…wow! It's mesmerizing.
I like to read books. Lots, and lots of books. From Tolstoy to Harry potter to self-help. If you would get off your phone and start reading, we could have some amazing, intelligent conversations. Unless you want to date meatheads. Plenty of meatheads in small logging communities all over the world. They are really good at Call of Duty.
Many guys like sports and video games and politics and philosophy. Learn to enjoy these hobbies that men enjoy, and you'll win many girlfriend material points. Look at the things men do for recreation, and educate yourself. Don't be a hater. Use a little strategy and you can seduce that guy with your wisdom.
Stop getting bad tattoos:
I know they make you feel like an individual, and lots of girls in magazines have tattoos, and you think guys like them. The vast majority of men find tattoos on women to be like clothing you can never take off.
Whenever I see a girl with an ankle or wrist tattoo, I think, "Well there's a girl who hates her father." Am I an asshole for thinking this? Maybe. But it's how I feel. Not that I won't date a girl with tattoos if she's nice and pretty. I will. I just prefer her to not have so many, especially not on her beautiful legs. I just want to see what's underneath the ink.
I was coaching a wealthy Russian guy, and he didn't want to approach a woman because she had tattoos. He said, "She has tattoo. In Russia, that means slut."
Understand that the tattoo you just can't wait to Instagram, is now a brand for life that you are from a lower class and have probably had numerous sexual partners.
So why isn't this the same for men? Why do so many women love guys with tattoos? Doesn't that make us look like sluts? Or bad boys? Yes it does, and that's why you like it.
"But I don't like tattoos on guys either." I understand that not all women like tattoos, but it's not a deal breaker the way tattoos on women are. The reason is because many men have a Madonna Whore complex. This is the idea that a woman is either a virginal Madonna, or a whore. Men are attracted to women that they believe will make good mothers, and remain loyal. Tattoos make you look like a party girl who sleeps around, does drugs and has low self esteem. Maybe this is a weakness in men who lack wisdom. It probably is, but this is an article about seduction, to land the guy of your dreams. And many men's dreams don't involve party girls with loads of tattoos that signify their sexually promiscuous ways. Women with lots of tattoos tend to marry tattoo artists, bikers, and professional skateboarders. So if that's your niche, right on.
I do have some friends who love tattoos on girls. But they are just a few. Personally, I don't mind them…if the girl is hot and cool. but on most girls, they just look trashy and cliche. Some of my friends love tattoos but most don't.
Stop bragging about your dogma:
So you're going to be a lawyer, or you are a feminist studies major. Or you're a career gal. The truth is, we don't find any of this information impressive or seductive. All we care about at first, is how you look, and act—preferably like a woman who wants to please us. Accomplishments are cool, but keep your stats on the gender wage gap to yourself. We think that stuff sucks. Most men loathe feminism and see it as anti male.
The most charming girls I ever dated long term, were always the ones who at first, listened and asked questions 80% more than they talked about their own lives. Men are very contemplative by nature. You might feel like we don't communicate, or we never listen. We do love to communicate, but often, we just love to sit in quiet contemplation with a beautiful, peaceful, attentive woman at our side. Is this a fault, or is it male nature? Perhaps it's both. But it doesn't matter whether you like it or not, it's how we are. Blame god. Let us find out about your politics with time.
Quit trying to be a man:
You are a strong and independent woman. You can fart and burp whenever you want. You like to play sports, and you can drink a lot of beer. This is all fine and good, but for most men, we really like the company of feminine women. Women who can tell cute stories, make us laugh, cook us food, clean our mess, massage our backs, sing us songs while we fall asleep on your long, feminine hair. You have feminine talent and we love that! You know how to seduce us, the way we want.
There's a reason beyond just fucking or seeing boobs that men go to massage parlours, strip clubs and escorts. It's because these women are paid to act like women. They know how to move, how to talk to us, how to turn us on and most of all, how to heal us.
Men do not heal each other. We challenge each other.
And we have enough challenge in our life. We need to be healed. In return, we will open your doors, open your hearts, lead you, take bullets and fists for you, pay for your food, house you and protect you. We don't need you to lead us, protect us, fight us, challenge us, or annoy us. Not in the seduction phase at least. Save this for later on, when it really matters, as a friend to a friend, not a woman to a man.
Contrary to what the media has told you, we don't like women who look, talk, and act like men. We don't want one of the boys. We want a sweet, charming, feminine girl who enjoys letting us feel like men.
Answer our texts and phone calls as soon as possible:
Seriously. Why make us wait two days if you're interested? It does not intrigue us. It might intrigue beta males. But good, strong men find this very immature, and will move on to the next pretty girl that texts them back promptly and enthusiastically. End of story.
Be enthusiastic:
It's simple, have a little bit of positive energy. Acting bored during a date is so lame. As much as you think because of your button nose and shapely breasts, that you are the prize, for most guys who have options, this is a major turn off.
We love, love, love enthusiastic women. Enthusiasm for your hobbies, for your health, for your family, for your friends, for your man, for your sexual and romantic desires, and his.
Mostly, for your enthusiasm for showing us a good time with your positive energy, and pampering us the way only women can. What's wrong with that?
Get that snotty look off your face, it's ugly. Sit up straight, listen intently and smile. We like this a lot and will win you a second date.
Stop punishing us for approaching you:
If we find the balls to approach you, and we say something a little dumb, don't be such a bitch to us. If we deserve it because we said something rude, or we can't take a hint from your body language, all you have to say is "I'm sorry but I'm not available." Say you have a boyfriend, or that we seem nice, but you just aren't interested.
Don't put your hand in our face, or turn your back and ignore us before we even try, or call us fags, or losers, or douchebags, or creeps. This behaviour is low class, and the reason that some men commit suicide or go on killing sprees, or become raging misogynists.
Most women seem to act this way to validate themselves, so they can brag to their friends about all the douchebags they rejected last night. This is lower consciousness. This is how ugly girls act.
I've noticed in many years of teaching how to approach women, the nicest looking women were the ones who were the best at rejecting us. They never made us feel creepy or weird for being attracted to them. They saw it as a compliment, and we respectfully accept their rejection.
Here's an asshole story. Once I was in a bar and my student approached three women in their early thirties. They were cute, but close to the wall. One of them was very mean to him, pushing her hand into his face and making fun of his advance. I approached them, and she told me to take my friend away as he didn't stand a chance. I looked at her and said "There will come a time when young men will no longer approach you, and that time is not far off."
Ouch!
A simple, polite "Thank you, but no thank you" will suffice. The "I have a boyfriend" line is also good.
Understand that most men will not take the first rejection seriously, as we are trained to be persistent, since persistence is attractive to women. So you might have to politely reject him several times. And if you can't handle being approached, just don't go to parties. Being approached is a compliment. This is life. (Catcalls don't deserve a response.)
Stop lying:
"I've only been with two guys."
Come on. We can take it. Maybe the weak ass men with Madonna-Whore syndrome can't. But real men don't care how many dudes you boned in college. Though, it's best not to tell us, because it won't help your cause. The same goes for sayings like "I've never done this before" and "I'll come up, but I'm not sleeping with you."
If you want to get sleep with us, but you're not sure, just say, "I want to sleep with you, but not yet, because I'm not sure." We can take it. Actually, we don't want you to be so easy, not if we really like you. It shows you have standards and class, and increases our pleasure when we finally have you.
If any guy can't take that, don't go to his room. Going to a guys room means you want to have sex. So don't come into our room unless you want to get laid. At least give us a bj. If you come to our room, or invite us to yours, unless we cum we will be very, very persistent, probably for most of the night.
If you don't come to bed with us, let us know you had fun, and you'd like to see us again. If you're not sure about that, then tell us that you like us, but you have to think about seeing us again. We respect honestly, not bullshit like, "I am really busy, blah, blah, lies."
Stop acting aloof, and then super needy:
Pretending you don't care works for men, because most men are very needy, and we need to communicate that we have options too. It doesn't work for women, because most of you have options.
However, we don't want you to be needy, and text us fifty times a day, or beg for our attention. My friend calls it dick sickness. When he sleeps with a girl, and she becomes needy, he will show me his phone and go "Dick sick."
Be Authentic. That old buzzword rings true. Because if you play game, you will attract game players. Keep things honest and communicate clearly. Men love straight talk.
Conclusion:
Men just want this to be easy.
Be in shape
Look/act like a girl
Maximize your feminine charms i.e, singing, cooking, massaging, dancing, musing
Improve your brain i.e. read books, travel, study life
Be more submissive and agreeable, less dominant and combative/testy
Enthusiasm, especially in bed
Communicate clearly and honestly
I hope this helps you girls to understand. If you enjoyed this, let me know in the comments and I'll write more posts for women. If you hated it, go write a blog post about it and send it to Jezebel.
Good luck finding your man.
Love Tony.