I love reddit.com/r/foreveralone, only for the countless tales of beta sadness that I can utilize as fodder for my blog.
Just take a look at the three part story of this sad, sad manboy, and learn a valuable lesson:
Women do not lust for sensitive sissy boys who pedestalize them for nothing more than being pretty.
Contrary to the brainwashing we've endured from 90's rom coms, hot women do not hook up with starry eyed toe kissers.
For the tldr readers, here's a summary of his woeful fable:
Boy meets girl, develops crush. Girl has a bf so boy is delegated head of the friend-zone.

Girl dumps bf and invites boy to her house for new years party.

Boy nearly goes supernova from endorphins, spends seven hours in her bed, and does nothing but talk–probably about her ex boyfriend–until sunrise.
Boy goes home and masturbates himself to sleep, completely content to have spent the night with a raging hard on from sniffing her essence while she drunkenly slumbers.
Having an unhealthy obsession for one girl, who you cherish above all others, is utterly repulsive to attractive women.
I'll pull some of my favourite quotes from this poor bastards manifesto and break them down for the entertainment and education of my dear readers.
Title: SHE'S FUCKING SINGLE AND SHE INVITED ME TO DRINKS ON NEW YEARS?
(self.ForeverAlone)
submitted 14 days ago * by Vaginal_Rights

ARE YOU FUCKING KIDDING ME? She sends me a picture of her with her mother and wine glasses and random buddies and says "getting drunk with mom tonight haha"
I replied "why aren't you partying with [bf]???"
"We broke up"

FUCKING SHIT. FUCK. I SPENT NEW YEARS ALONE. I FUCKING FUCKD BSKRJCBVANSL
EDIT: REDDIT SHE IS COMING TO PICK ME UP AND BRING HER BACK TO HER PLACE. I BID YOU FAREWELL, I CANNOT STOP SMILING. I LOVE YOU ALL SO MUCH. PRAY FOR ME.
I will update!!!
Note the all-caps, joyous swearing and multiple exclamation points, simply because an attractive female is now single, and has invited him to a party. This is where the beta-mind generates fantastical stories of romance, which leaves plenty of room for disappointment.
Meanwhile, she is on Facebook, Twitter, Instagram, Ok Cupid, and Texting every single guy she knows to revel in the attention that all young, beautiful, young females enjoy.
Not that this isn't cause for celebration. When a hottie texts me to come to her house, I'm happy. It's the extreme level of his excitement that tells me this guy cannot manage his own emotions, and is likely in extreme draught–otherwise he would not be on forever alone, a subreddit for sexless beta males.
Let's continue the descent…
Well, all went well! Unfortunately I couldn't put the moves on her (what moves though really?) But we did drink to our hearts content, got very drunk together, and me and her and the other two all sat in her room watching Frozen and singing along (I've memorized the male part of the duet by now). At the beginning of the day, around 2am, we all decided to sleep.The guy went to the living room, the girl went to another room, and I had the floor next to the bed of the girl I liked.
What moves? He should have made small physical escalations that would lead towards intimacy. He could play with her jewellery, talk about and touch her hair while gently running his fingers down the side of her neck. He could accidentally fall on her boobs with a playful motorboat. He could play footsies, mocking a fantasy battle between his toes and hers. Or he could just lean in and say, "You're so fine," and try to kiss her.
Of course, if she's a normal female, she will feign the good girl role. If she's interested, she wouldn't kick him out of her bed for attempts at seduction. So one would try again in five minutes, with gradual movements towards making out or more.
We started talking, I told her to tell me a scary story, and she did and boy it was incredibly frightening. I confessed to being too afraid to sleep on the floor anymore (hell yeah improvisation) and she invited me to lay with her, so I did.
A scary story is a woman's way of leading. She's creating a situation where he could play either the brave man and hold her, or the pretend-scared boy who would cuddle her. Either way, he should have made a move here. She invited him to her bed!
We talked all night, until 7 in the morning, sometimes hugging but otherwise separate and apart physically, which I did not mind at the least. I didn't want to push anything on her, she just broke up, she was still a bit drunk, and I have immense respect for this woman, she is one of my best friends.
The beta male will often reframe his cowardice to advance towards sex their oneitis as "respect" for their "best friend."
He has "immense respect" for the woman, but not the respect to make a move, when she is obviously pining for a drunken New Years rebound. By not "pushing" anything on her, he is showing that he's sexually inept and blind to signals for advancement of the seduction.
When a woman in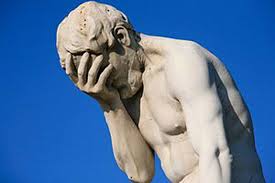 vites you to sleep in her bed, this is a GREEN LIGHT. You respect a girl by at least trying to kiss her. And if she can't respect that you are a man, and that by inviting you into her bed you will attempt to use your god given tool (your penis,) then you should go sleep somewhere else, go meet more women, or grab a cab home. You have other options. 
So he fucked up. But it gets worse. Just look at how his mind operates, in typical beta male fashion with apologies, excuses and worship.
But other than that, I now know what it feels like to sleep next to a beautiful woman. An actual, beautiful woman whose body produces heat to which I can feel and whose hair smelled of whiskey and watermelon shampoo. I could hardly sleep, I couldn't, I was too happy. Her snoring made me happy, her random jolt in her sleep woke me up and made me happy, she hit me in the face with her arm in her sleep and that made me happy too.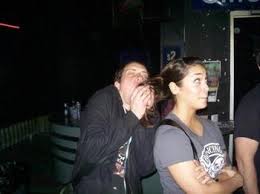 Congratulations. You're a wimp. And a creepy one at that. I often get hatermail from people who accuse me of being creepy. But we, the authors and readers of game blogs, are the ones trying to improve ourselves with women. We don't lay awake at night sniffing our drunken crushes whiskey stank hair. We make love to them, or at least try. And what's worse, she was snoring and poking him in the face with her arm, and this made him happy…
In the morning around 9am, I rubbed her shoulder and whispered her name and told her to wake up, we might be late, and that made me happy too. Once we all woke up, we traveled to an almost frozen lake for a fundraiser where we dove into the water. Hundreds of people joined, raising over $51,000 for the Make-a-Wish foundation and tons of smiles. I left hugging her and her hugging me for warmth and since I was the warmer of the group I drove us all home using her car.
Then he went to some fundraiser for whatever, and that made him happy. And they hugged for warmth, which is actually some good game; being physical with a girl is good. And then he drove her home in her car, which isn't horrible, but…
There's a girl I've been sleeping with for about a year. Once she told me to drive her car. She tossed the keys at me, so I tossed them back, but not quite far enough. They landed on the roof and slid to the ground. She scowled, got in and started the engine. I slid into the passenger seat, and she drove me to my house. What followed was the best bj of my life.
Never be the chore-boy for a woman you aren't sleeping with.
If she wants a peasant to do her bidding, she can pay for that with her sex, her affection, her massages and feminine healing powers. Until then, you let her drive her own darn car. And if you're rewarded for jerkish behaviour; if it is proven to excite her, why change your ways ?
I didn't ask her out everyday, I knew that wouldn't work, but I did try. I tried creating plans, dates, hang outs, and such over the past two weeks since New Years. Each one was shot down, each and every one.
No surprise here. She can smell his desperation.
I'm not sure if the advice from reddit was to confess my feelings to her, but I did. That didn't work out well for me. All the fantastic people commenting telling me that how I reacted to her snores and sleepy slap with happiness and how that made you happy too warmed my heart and I love you all for the kind words but damn it did you all get my hopes up.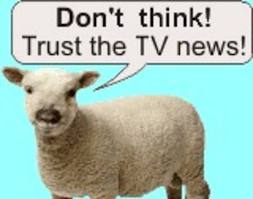 He was applauded by his audience of women and other beta men, for being a nice guy. He took the mainstream dating advice, and failed miserably, of course.
Just look at what the nice guy who "respects" women gets in terms of romance: Nothing. So let them clap. I'd rather be the villainous blogger who gets laid then the nice guy who has a cheering studio audience of sheep.
But nonetheless, plans were shot, my emotions were torn and a friendship is now slowly dwindling. She is busy with school now and doesn't even try replying or talking to me and I'm busy with school as well soon. I understand prioritizing, but what confused me was her refusal during Winter Break, when no one had school and everyone had snow and hot chocolate. My plans for baking cookies, seeing movies, having coffee, playing in the snow or watching sunsets with hot chocolate were all shot down and I can't really be mad over it.
That's uh, kinda gay…
Let me explain. It might not have been my fault, but I played a part somehow, because while I may have been shot down each and every time, when she was dating, her (now ex) boyfriend could literally park at her house while she was hanging out with her friends and she would cut short her day to go home and see him. So it might not have been me, but it probably was. It probably is.
So while this boy is all accommodating, she won't even return his text messages, but the guy who dumped her has a free pass to her ass. What a jerk! (Boos from the crowd.)
Woman love, love, love the slightly out of reach bad boy.
As much as they say they want a nice, good man, they are irresistibly attracted to the charming jerk with a heart of gold.
I don't mean to be sappy, this is not supposed to be a sappy story. But, I realize I'm not the most handsome guy in the world, I do lift weights and exercise and have hobbies and interests and interesting feats, but the problem with me is that I think I'm not serious enough. Everyone loves the goofy, fun-loving jokey guy, but you don't date the goofy guy, you don't date Goofy (unless you go through a hilarious road trip with your dad). Maybe you do, but that requires quite a few perfect things to fall in order, and I didn't have that happen.
He's a young guy with hobbies and interests, in good shape, but has shit self-esteem and barely a morsel of confidence. There's hope for him if he reads blogs like mine. Women do like goofy and fun guys, but not clowns. He is mistaking alpha male behaviour for "serious" behaviour.
As much as I do love her and literally every single thing about her from the way she has that crooked smile (because of some spinal problem when she was younger) to the way her eyes scrunch when she laughs (it's honestly so beautiful), she doesn't love me and if I continue to try, it wouldn't end well. I'm sorry for failing you FA.
In the end, he apologizes to the crowd of Muggles, and confesses that even though she could give two shits about him, he still "loves" her.
The beta often confuses oneitis with love, when in fact, it's a fantasy of the ego; a massive sense of "not enough," and an empty cup that needs to be filled.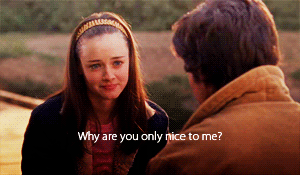 All these boys need to fill the hearts with joy is to respectfully and lovingly listen to the snores of a whiskey stenched girl as their painfully throbbing units keep them joyously awake until dawn.
For the author, if you're reading. I only mock you because I used to be you. There is hope, but it's going to take work. Your first step is to learn how to approach women. Or at least, start reading over at r/seduction instead of wankeralone.