A propaganda article by the Communist Beta Corporation reminds me of first date advice you might receive from your Auntie:
"Just be nice. Buy her flowers."
"Typewriter Day. Onion Rings Day. Clean Your Aquarium Day. The days of the year designated to seemingly arbitrary causes are so inexhaustible that they've started to double and triple up. Case in point, today is Men's Mental Health Awareness Day."
Because awareness of male mental health issues is on par with onion rings. 
"If gendering a mental health awareness day seems unnecessarily divisive to you, consider that the socially driven silence often stifling men from seeking help when they need it most yields an unpleasant stat: men are four times more likely to die by suicide than women in Canada and those numbers have been climbing for a decade. A recent study shows that the dark data points to one salient cause – toxic masculinity."   
A day meant to raise awareness about male suicide statistics is divisive? The link points to an article from "Broadly," which a the feminist subsidiary of Vice Media.
The esteemed researcher cited in this article lists the toxic traits of masculinity. Starting with "winning" and "emotional control."
"The wince inducing "male" traits are as follows: winning, emotional control, risk-taking, violence, dominance, playboy, self-reliance, primacy of work, power over women, and disdain for homosexuals."
I had a lol here, as it practically reads as a list of "To do's" if you want to find success with women.
I've been dealing with men's confidence issues for ten years. In that time I've learned a few things about our mental health. The traits, if seen as negative, that the CBC points to as toxic could be a guide on how to kill yourself. It's easy, just hate the natural state of your gender and embrace your inner wimp. Or, become a girl…because they are just more peaceful and enlightened. 
I'm going to highlight how the traits listed as "Toxic Masculinity" can be utilized to become the happiest of men.
Winning:
When a man feels he's not winning, he becomes depressed.
Look at the most respected, successful, powerful members of our society; they are overwhelmingly winners, men and women. They embody the winning mindset. Winners are not killing themselves. Losers are.
Losing mindset: Lazy, apathetic, whiny, bitchy, complaining, victim mentality losers. This is the mindset that leads to suicide. The victim mindset. The winning mindset leads to positivity, learning from experience, taking responsibility, truth, and right action.
Be a winner.
You might never be a first place alpha male, but dammit, at least you try. It's more than most. The journey down the path towards winning will fill your soul with pride, and the lessons you learn from your efforts will grant you wisdom.
Emotional control:
They're claiming that men don't express their emotions, so by keeping it all bottled up this might lead to suicide.
There is truth to this, but having dealt with depression my whole life, and the depression of others, I've realized that depression is an emotion. When you're depressed, you've lost control of your emotions.
Therefore, control your emotions—control your mood—and be happier.
Less anger, less sadness = more joy and contentment.
Risk Taking:
Risk is necessary. Risk is good. Taking risks, facing your fears, challenging yourself…this is how you grow. Risk puts you in flow state. The more time you spend in flow state, the happier you will be.
We evolved from hunters, warriors—we were never meant to be house cats. We are dogs, and we're happiest when facing challenge, overwhelming the odds, facing danger and crisis and rising above our perceived limitations.
Modern men are depressed because they are too safe, too sheltered. They're literally bored to death.
Violence:
Sometimes violence is necessary. Often it is entertaining. Organized combat sports, like MMA, or boxing, are good examples.
The researcher is somehow tying domestic spousal abuse to depression. Or that "Toxic Masculinity" creates some sort of bullying culture. Sure, if you slap your girl around, you're going to feel bad. But I doubt this will lead to suicide.
Some of my fondest memories are of fighting my bullies. I'm not talking about lovers, I mean bullies. I often lost these fights…but I'm not afraid of being punched. I am against promoting violence, but everyone should know how to and be willing to defend themselves. 
Every society in the world was founded on violence: some righteous, and some oppressive. But violence is as human as sex, and often as necessary. All men should learn how to fight.
Real positive confidence is knowing that if someone fucks with you, your family, or your community, you could knock them out with a spinning back fist. It's the sense of futility, of not knowing how to defend yourself, nor having the courage to try, that leads to depression.
Dominance:
A dominant man knows when to be soft. As Bruce Lee said, "Water can flow, or crash."
In the sexual marketplace, the majority of women loathe male weakness. They crave a dominant man. This is why books like "Fifty Shades of Grey," a story about an older dominant male who seduces and dominates a naive young girl, has sold hundreds of millions of copies.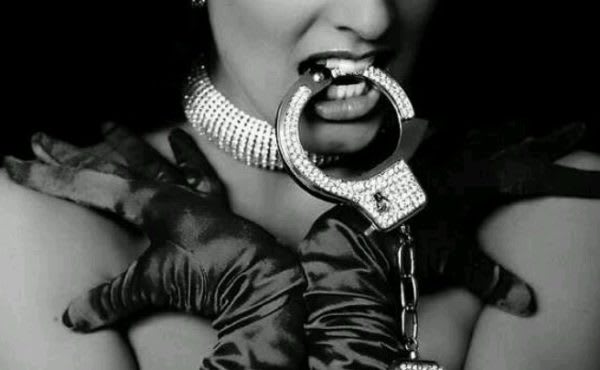 Dominant males tend to be far happier and less likely to kill themselves than submissive, soft men. Why? Because they get laid more with better women, make more money, have more respect and personal power. Dominant males are often leaders of industry, innovators, sports heroes, war heroes. They are respected by society.
Does that mean you have to walk around with your chest puffed out 24/7? No. It just means you should aim to be a dominant man when it serves you, and relinquish control when it serves the greater good.
I think the researchers are claiming that if you are a submissive male, you might feel shamed by all those darn dominant, oppressive males that keep taking your jobs, banging your girls and just winning all the damn time! Toxic masculinity!
Playboy:
Contrary to the narrative that getting laid with loads of beautiful women won't bring you happiness, from my own experience, I beg to differ.
I much prefer the playboy Tony to the beta male, depressed, suicidal Tony of past. I get that not all men are like that, but I am. And because of these skills, at least I have a shot at love. Every man should try being a playboy, at least for a few years. It's great fun.
Self-Reliance:
I am grateful that I found the pua community, because it gave me and others a space to share our doubts, insecurities, and weakness with other sympathetic men. And one of the most illuminating lessons I learned from these meetings:
Quit whining.
The man who bitches and moans and whines and whimpers is far more likely to kill himself than the man who shuts up and puts up. The guy who gets it done, takes action, moves forward and leaves the past behind where it belongs.
Primacy of work:
As important as family is…work is more important.
A man without meaningful work, is doomed. This is why the ancient civilizations had make-work projects—like building megaliths and temples—because a large male population without meaningful work could lead to revolt, civil war.
If you want to be a winner, self-reliance is critical.
Nobody is going to do this for you. It's up to you.
That doesn't mean you can't find help and support when you need it: emotional, educational, or physical. But in the end, it's up to you.
I'm writing a book right now. Sometimes I neglect my friends, lovers, and family in order to get it done. I have to do this myself and it means being alone. But the value my work will bring to my life, to them, and to the world, is worth the sacrifice.
Also, it keeps me busy so I don't get depressed and kill myself.
As they say, an idle mind is the Devil's playground.
Power over women:
I suppose they mean violent and oppressive power over women? I guess that could lead to suicide? The guilt of your patriarchal violence?
I have a power over women: I'm able to charm them. This makes me very happy. Power over women is good, and makes men happier. Women have power over us as well, but they just don't want to fuck the guy they can easily control. They want a powerful man, who has power over them. Again, Fifty Shades of Grey. Millions and millions and millions of copies sold.
Powerful men get laid more and have better relationships with women they like—and this brings them joy. No woman wants a man who is weaker than she is. Women desire, dream of being taken by, submitting to a powerful man.
This "Power over women is toxic masculinity" is just more toxic feminism inserting itself into a conversation that has nothing to do with them.
Disdain for homosexuals:
CBC…
Your article is gay.