I want you to consider a thought experiment.
Imagine if for one minute, for only one day of the year—every beauty in the world could tune in telepathically and listen to your thoughts.
And on this day, let's call it, "Mating Day," you would be chosen as a lover for the year, based solely on your self-perception, or internal-dialogue.
You could only pair with those who are on your frequency. And since attractive people tend to have attractive thoughts, if your thoughts are ugly…well.
So on this day all of your hopes, ambitions, desires, prejudices, fears and insecurities would be up for a planet wide display of honest vulnerability.
How would prepare for that day?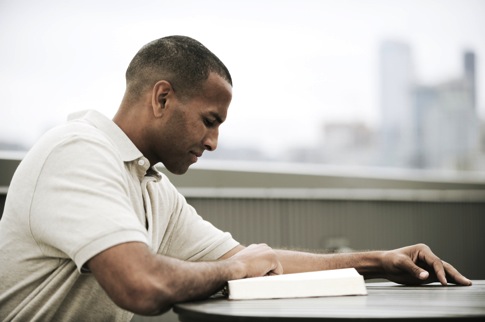 If you've ever tried a thirty day positivity challenge, you know it's damn difficult. The challenge is to never hold onto, or speak, a negative thought for longer than it takes to become aware of the speech or thought. You then either ignore the thought by letting if slip past your consciousness (often called "letting go,") or transform it into positive thought.
For example:
"Damn, I wish I wasn't so chubby," when caught, must be ignored, or changed into, "Thank Crom I'm so chubby—my transformation will be epic."
"All women care about is looks and money," is ignored or changed into, "Women are attracted to high value men, and that's ok. I am becoming better, wiser, and more powerful every day."
If Mating Day existed, I can tell you who the most beautiful women would choose: the men who love themselves, and love others. The most positive, ambitious, outgoing, active men would be able to select 99% of the beautiful women on Mating Day.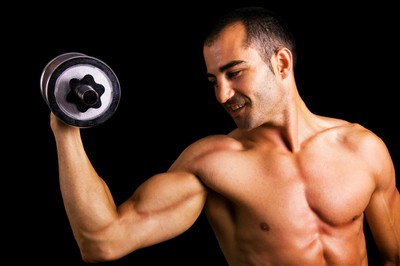 The rest: the cynical, lazy, insecure, doubtful, negative, hateful, apathetic, lethargic, angry and fearful would spend the next year in the land of Tissue and Tears.
Here is some ancient wisdom:
Women do not know how insecure you are—because they aren't psychic.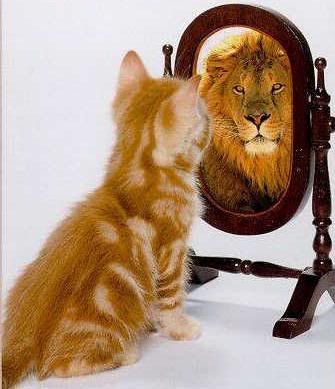 They are empathetic, yes. They can make judgements on your character based only on the information provided by your body language, the words you share (or don't) and your reputation. But they do not know what is inside your head. They can't hear your chatter. Lucky for most of you insecure wrecks.
They can however make a guess with surprising accuracy.
So live as if Mating Day is just around the corner.
How to prepare for mating day.
Exercise: run and lift weights. Yoga. Rock climb. Martial arts. Get to know your body. The benefits of regular exercise on your physical and mental health are vast and profound.
Be Social: It's proven that socializing and developing deep and meaningful relationships causes the secretion of an amazing compound called oxytocin—the love drug. Except this drug causes you to love yourself first. Spend time with positive friends with healthy hobbies.
Create: We spend so much time absorbing: Internet, TV, comic books, food, video games. Take the time to create something. Even a four word poem. Here's one of mine: Tiny Lizard Feels Large.
Diet: Put good things into your body, and it will reward you. Plenty of fruits, vegetables and water. The benefits on mood and over all well being are well documented. Stay away from shitty food. Especially processed sugar and high fructose corn syrup.
Absorb great, positive art: Although I feel we shouldn't bury our heads in the sand and ignore social problems, we should limit our exposure to mainstream news. Instead, read books from great thought leaders. Watch inspiring movies and documentaries. Absorb the great art of the world for inspiration. Stay away from reality tv and propaganda.
Meditate: Take time to sit in silence. Practice positive affirmations, and simulations. Learn to quiet the chatter. Do this every day for at least five minutes.
Learn: Educate yourself. Read. Take classes. And even if you are specializing, veer out of your known areas into new intellectual territory. Mix your MMA classes with public speaking, stand up comedy, ancient history. Expand your experience past your routines.
Experience the new: Travelling is one of life's greatest pleasures. Human's are natural explorers and vagabonds. But also expose yourself to new ideas, new people, new work and new hobbies. Even a butterfly can explore and still remain on purpose. We are not so different from beasts in our need for freedom to roam.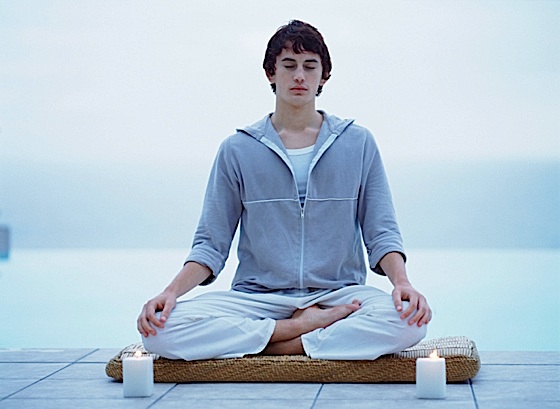 Of course there is no Mating Day. Not yet, thankfully. But that doesn't mean you shouldn't train your body, mind and soul so that you can live in a state of joy, inspiration and power 24/7.
I've heard, "The Real Self is Always Shining Through," and it is true to a degree. You can fake being awesome, and if you fake it long enough, you will become that which you mimic.
Learning how to attract women is just part of the self-improvement puzzle, and not something you should dedicate all of your thought towards. Instead see it as part of a larger path towards mastery over yourself and your destiny, whatever you decide that is. 
—————————————————–
***I'm about to head out on my east coast daygame coaching tour. If you are looking for coaching in Toronto, Montreal or New York, contact me now for a free consultation. Dates are as follows:
Montreal: July 15, 16, 17 – Sold out (Tony D)
Montreal: July 22, 23, 24 – Sold out (Tony D)
Toronto: July 29, 30, 31 – 2 spots 
Aug 5, 6, 7 Open for request in your city! Montreal, Toronto, New York, Halifax, wherever. 
The price is $1200 CA, for three days, all infield daygame coaching from Tony D. Then I'm back to Vancouver. But I'll stay out east for clients and adding dates as necessary. Check out my infield footage below. ***